---
Win A Dyson Fan When You Spend £300 + VAT at ESE Direct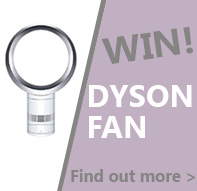 Win a Dyson Fan when you spend £300 + VAT at ESE Direct.
Use Code - DYSON at Checkout. 
Competition ends - Midnight 31.07.19.
T&C's - Draw is only open to customers based within the UK. No cash alternative will be offered to the prize. ESE Direct reserve the right to substitute the prize for one of equal value, should it be unavailable for any reason. The draw will be made Thursday 1st August 2019 and the winner will be informed by 5th August 2019. ESE Direct reserve the right to publish the name of the winner and may request photos of the prize in use. 
Click here to find out more.
This digital tower fan with three speed settings is perfect to keep you cooler during the warmer summer days. Perfect for use during the night, it can keep the air flowing with the built-in 7 hour timer.
Our Price £47.70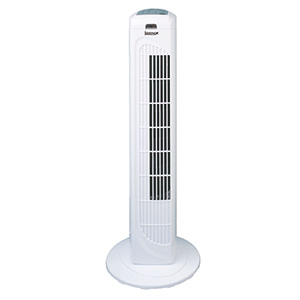 Introducing a great fan featuring a wide angled oscillating function with an adjustable angled fan head. This adjustable head ensures that the fan really hits the spot and covers a large area.
Our Price £52.70
The Dyson HP02 purifies the air, as well as providing heat or cooling, depending on the time of year. You can monitor your air quality by using the Pure Hot and Cool app on your smartphone or tablet and also remotely adjust the oscillation, temperature and air quality.
Our Price £424.95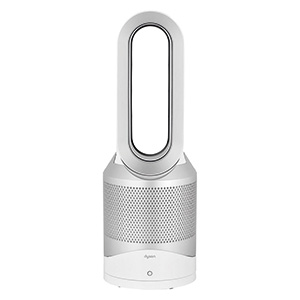 Keep cool and enjoy purified air at the same time with the 2 in 1 Dyson Pure Cool Desk Fan, perfect for those who suffer with allergies. You can remotely control your environment and it automatically monitors, reacts and purifies.
Our Price £349.35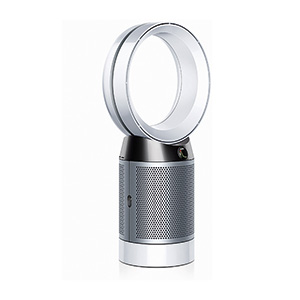 Dyson AM09 is the safest fan heater yet. There are no fast spinning blades, no visible heating element and it automatically shuts off when tipped over.
Our Price £347.15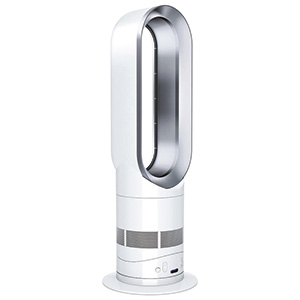 The blade-less Dyson AM07 tower fan features Air Multiplier™ technology that draws in surrounding air for smooth and powerful air projection to keep your room constantly refreshed with low noise and energy emissions.
Our Price £298.40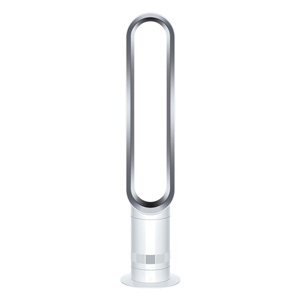 Make use of Dyson's innovative Air Multiplier technology, this desktop fan is completely blade-less yet offers an outstanding level of air projection. Operating at an impressively quiet 57.5 decibels it's 75% quiter than previous models.
Our Price £218.15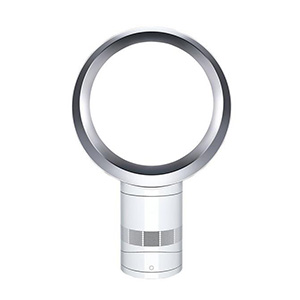 Purify your home properly with the Dyson Pure Cool™ purifying fan. It goes beyond standard test condition by automatically sensing particles and gases, capturing 99.95% of ultra fine particles and projecting and circulating purified air by using Air Multiplier™ technology.
Our Price £438.65