---
Stylish Range of Amplifiers Available at Advanced MP3
Come check out the stylish range of Amplifiers we have available at Advanced MP3.
Click here to find out more.
Cayin has revamped the highly respected and renowned tube headphone amplifier HA-1A.Launched back in 2005, with its unique form factor and innovative circuit layout, it has been one of the long term best sellers in Cayin's line up. The renewed HA1AmkII will further reinforce the lead. The extraordinary part of this new amplifier is not only the facelifted wooden appearance, the EL84 based circuit design offers the most natural, realistic and powerful sound of its class and will definitely blow your mind when it sings.
Now £599.00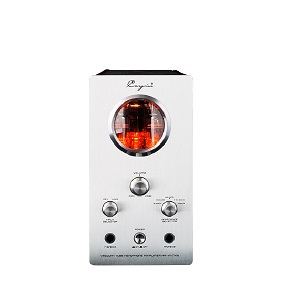 The primary goal of Astell & Kern has always been to deliver the original sound. We're proud to introduce the AK380 AMP, an amplifier that supports high-impedance headphones and high-gain output while remaining faithful to the original sound. The AK380 AMP is compatible with AK300, AK320 and AK380 players from Astell & Kern.
Now £499.00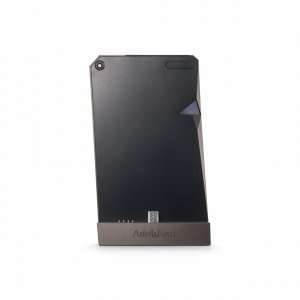 FiiO's AM1 amp module is perfect for use with your favourite IEMs. Its main advantages of low heat generation, low power consumption and long battery life are specially designed for use with earbud and some portable headphones that don't require very high output power to drive them. The AM1 utilizes OPA1612 as its voltage amplification which is a best-selling audio operational amplifier from Ti, with low noise and power consumption. The current amplifier AD8397 is a classic amp with rail-to-rail high output.
Now £49.99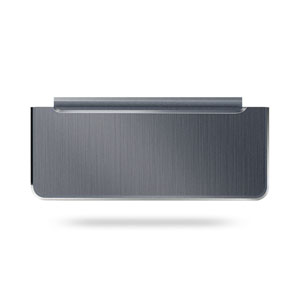 The AM2 is a replaceable/upgraded amplifier unit that you can use to change the sound quality of your FiiO X7 and is suitable for use with both earbuds and portable headphones. The output power of AM2 is similar to that of most of high resolution music players on the market (such as FiiO X3 and X5). Compared to the FiiO AM1, the AM2 module has a higher operating voltage.
Now £89.00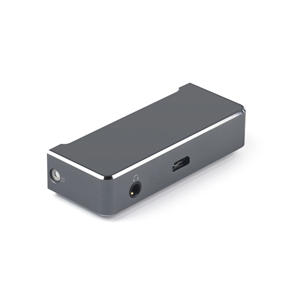 The Cayin C5 portable headphone amplifier is a portable powerhouse, perfect for listening on the go. It's sleek yet robust aluminium casing is durable and provides excellent protection against electromagnetic interference.
Now £109.00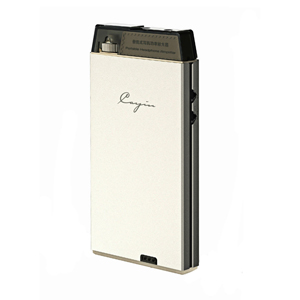 The FiiO A3 Portable Headphone Amplifier boosts audio quality and volume. It's important for headphone amplifiers to ensure what they are offering is not just an increase in volume output but also an improvement in sound quality. The FiiO A3 in this sense competes with products at twice the price.
Was £67.00 Now £45.00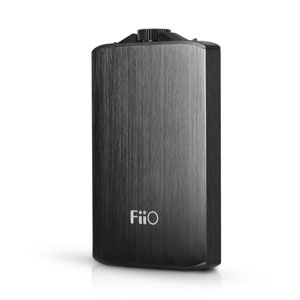 The new FiiO K5 compatible with the FiiO X1, X3 2nd Gen, X5 2nd Gen and the X7 players and E17K, is the latest docking station from FiiO. Utilizing TI's TPA6120A2 current feedback headphone driver, the K5 utilizes exclusive technology to lower its output impedance to a transparent 1 Ohm and increase its maximum output power to up to 1.5W@32 Ohms.
Now £95.99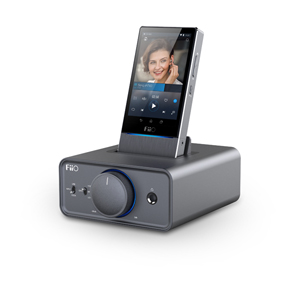 The thumb-sized K1 from FiiO is a portable headphone amplifier and DAC with mastering quality sound that supports resolutions of up to 24-bit/ 96 kHz. The unit offers true plug-and-play operation with no batteries to charge and no drivers required for operation.
Now £35.99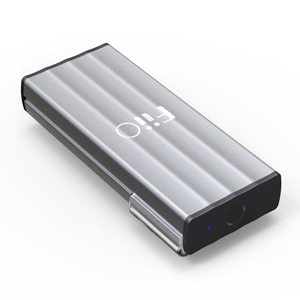 The FiiO L17 cable is a professional 3.5mm dual ended stereo audio cable with L shaped plugs designed specifically for connecting FiiOs range of amplifiers to portable media players. The cable comes with oyaide branded, all Japanese interconnects which are made from Gold plated copper to give excellent conductivity.
Was £9.99 Now £8.50