---
Shop Landscaping Products at Drainage Superstore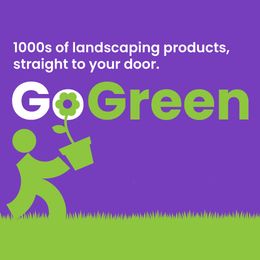 We carry a comprehensive range of landscaping supplies, all of which are on sale at highly competitive prices. Products include high-quality geotextiles and weed control membranes, grass and gravel grids, composite decking and supports, natural stone patio and paving kits, green roofing systems, water features, and much more.
This Non-Woven Geotextile range is made from high quality polypropylene mechanically bonded ('needle punched') geotextiles.
Our Price £146.57
ACO GroundGuard is a lightweight ground reinforcement system ideal for grass or gravel stabilisation. This type of surface helps to reduce the risks of potholes, rutting or grass damage.
Our Price £352.80
The Terram Geotechnics Non-Woven Geotextile range are high quality polypropylene mechanically bonded ('needle punched') geotextiles.
Our Price £283.76
The incorporated Dupont® Typar™ geo-textile helps to reduce weed growth image and speed up installation.
Our Price £374.10
Tensar geogrids are used to enhance soil shear strength and soil stiffness and do this by performing two distinct geosynthetic functions; reinforcement and stabilisation.
Our Price £426.68
Made from recycled materials, K-FORM sreed rails are lightweight, durable and does not require removal after placement of concrete.
Our Price £36.00
EcoGrid is made from bags and bottles that would normally be sent to landfill. Our manufacturing plant is an in-house facility in Arzberg, Germany which means that we are entirely self-sufficient, our products produced are done so at a zero carbon footprint and when installed have a zero effect on the environment.
Our Price £15.66
It is getting easier and cheaper to convert flat roofs and podium decks into attractive, useful, environmentally friendly green spaces.
Our Price £18.00
The specially designed self-levelling headpieces have been developed to give installers extra scope and flexibility to accommodate differences in the deck surface below the pedestal.
Our Price £5.14
This particular geotextile is designed for use in civil engineering projects including roadworks, drainage systems and erosion control. It allows water to pass through and act as a barrier to soil particles.
Our Price £127.07