---
Reasonably-Priced Gift Ideas from Victorinox
We help you organise your Christmas buying: Our reasonably-priced gift ideas
Everyone will get nice things from you this year. Because even though this is our most affordable category, it doesn't skimp on anything we stand for. High quality knives, innovative, fit-everything backpacks and bags, perfectly designed fragrances and of course all kinds of multi-functional pocket knives will leave each person on your list feeling like you got it just right.
A set of professional knives is the building block of your kitchen. They underpin all your culinary creativity (and dish dreams). You want blades that go the distance and are a pleasure to use.
Our Price £157.00
Inspired by the Victorinox Swiss Army Knife itself, we've combined our Alpine rucksack engineering knowledge with a deep understanding of modern business needs for the Altmont Professional Compact Laptop Backpack.
Our Price £100.00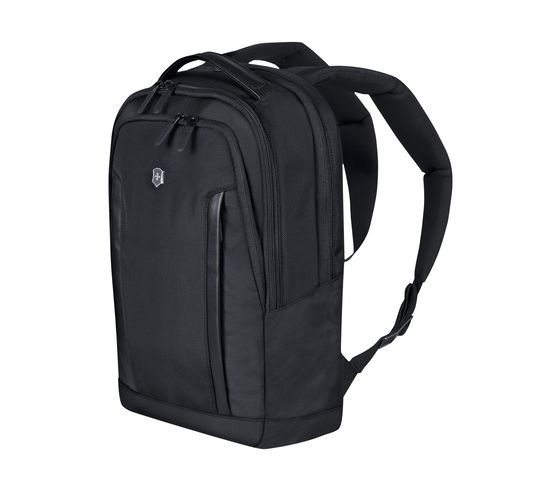 When you pack and carry the Lexicon Truss toiletry bag, there's no reason to decant your products into miniature bottles. Because this substantial-yet-neat piece allows you to bring your full-size toiletries along for any ride.
Our Price £80.00
Captivating, strong, capable, yet temptingly adventurous: this is Black Steel, a powerful scent exuding seduction, warmth and vigour. Taking olfactory inspiration from steel melting in the mesmerising amber glow of the fire, it embodies heat and beguiling depth.
Our Price £52.00
Evoking a mood of playful joy, Swiss Army For Her Floral is a bright and vivacious scent. Always carefree and radiant with joie de vivre, its fragrant essence is romantic and innately feminine – think dancing in a field of alpine flowers or roaming alongside sparkling glacial lakes with the wind in your hair.
Our Price £47.00
The Ranger Wood 55 is full of utility that'll help you get the job done all day long. Its features include a wood saw and a large lock blade. But what stands out most is the beauty of its elegant walnut scales.
Our Price £84.00
We've given our iconic pocket knife a glossy makeover, raising its style game to new heights: meet the lustrous Signature Lite Onyx Black.
Our Price £70.00