---
NEW Season | Over 100 NEW PRODUCTS at Expert Verdict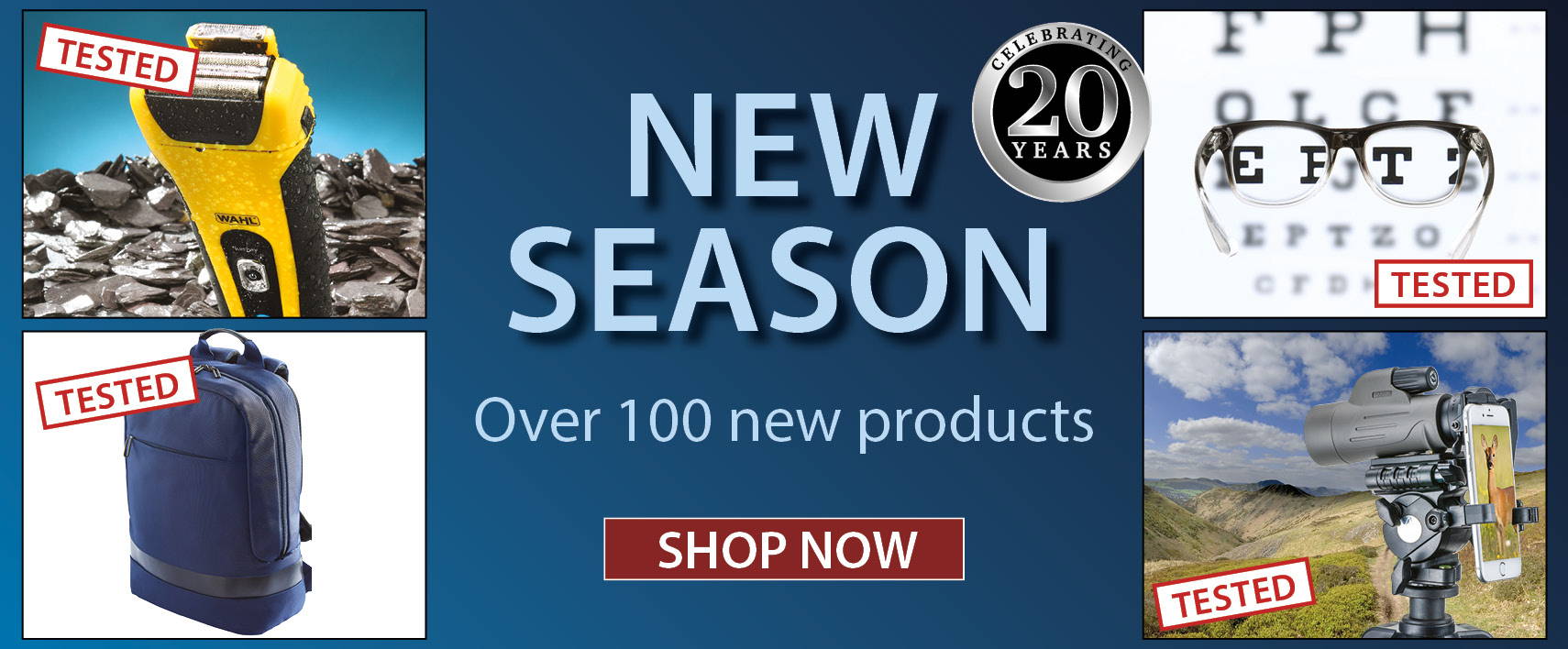 Celebrate the new season and beautiful autumnal hues (and unpredictable weather) with these new products. Shop here at Expert Verdict - hurry, while stocks last!
Just like the wired versions but totally cordless, this twin security flood light can be installed in minutes. You can mount it almost anywhere, on the outside of your house to welcome visitors and deter intruders, or in your shed, garage or porch.
Our Price £29.95
This portable mini flame-effect heater lets you enjoy the cosy warmth of glowing coals and flickering flames in any room, any time. The space-age design features the latest optical technology to create the illusion of a warm coal fire. If you never thought a heater could be stylish, think again!
Our Price £69.95
This Makerspace kit lets you create all kinds of alien robots. Everything from a creepy, slithering alien Snake-bot with rotating arms and articulated tail.
Our Price £29.95
This clever, motion-controlled robot talks, walks, sings and dances. He'll even respond to hand gestures, tracking your hand and following it as you move.
Our Price £34.95
If space is at a premium, you can still enjoy high-quality sound with this micro-sized music system. It plays CDs and DAB/FM/AM stereo broadcasts, pairs with your Bluetooth devices to play music stored on your phone, tablet or laptop, and has a USB port and SD card slot for MP3 files.
Our Price £149.95
Heated hot tubs or spas used to be an extravagance only the rich could afford, but now you can treat yourself whilst avoiding any installation costs.
Our Price £549.95
One Power Readers take the guesswork out of buying reading glasses because they have no fixed power. Instead, they use 'Flex Focus Optic' science to give each lens a range of corrections from +1.3 to +3.25, so they give you the 'just right' individual focus you need at any given time.
Our Price £14.95
The MonoPix allows you to take fantastic close-ups with your smartphone. It's a monocular with retro-fitted adaptor that's adjustable to fit most smartphones, including dual-camera models.
Our Price £99.95
Our Best Buy, this anti-theft backpack is designed to protect your belongings from pickpockets, bag grabbers and skimmers.
Our Price £29.95
Wahl's Lifeproof shaver is so tough it's practically indestructible, but it's also tough on stubble. Wide triple-cut precision blades enable quick and easy detailing, while the flexing foils glide over contours for a more comfortable shave.
Our Price £74.95