---
New Banners Available at Glenmuir
New Banners Available at Glenmuir. 
You can now find new banners for Glenmuir. You can find various sizes of the banners on our Impact profile. Don't forget you can continue to get 10% off orders over £70 when you use the code 'GLAF10' at checkout. Code expires 3rd October 2021. 
Click here to find out more.
Casual can be stylish too; just take our g.Oban men's golf shirt for example. We designed this eye-catching line-up of colours and slim stripes to have a dynamic, sporty look, but added panache with the double mercerised pure cotton it's constructed from, giving the shirt a luxurious sheen and silk-like smoothness.
Our Price £60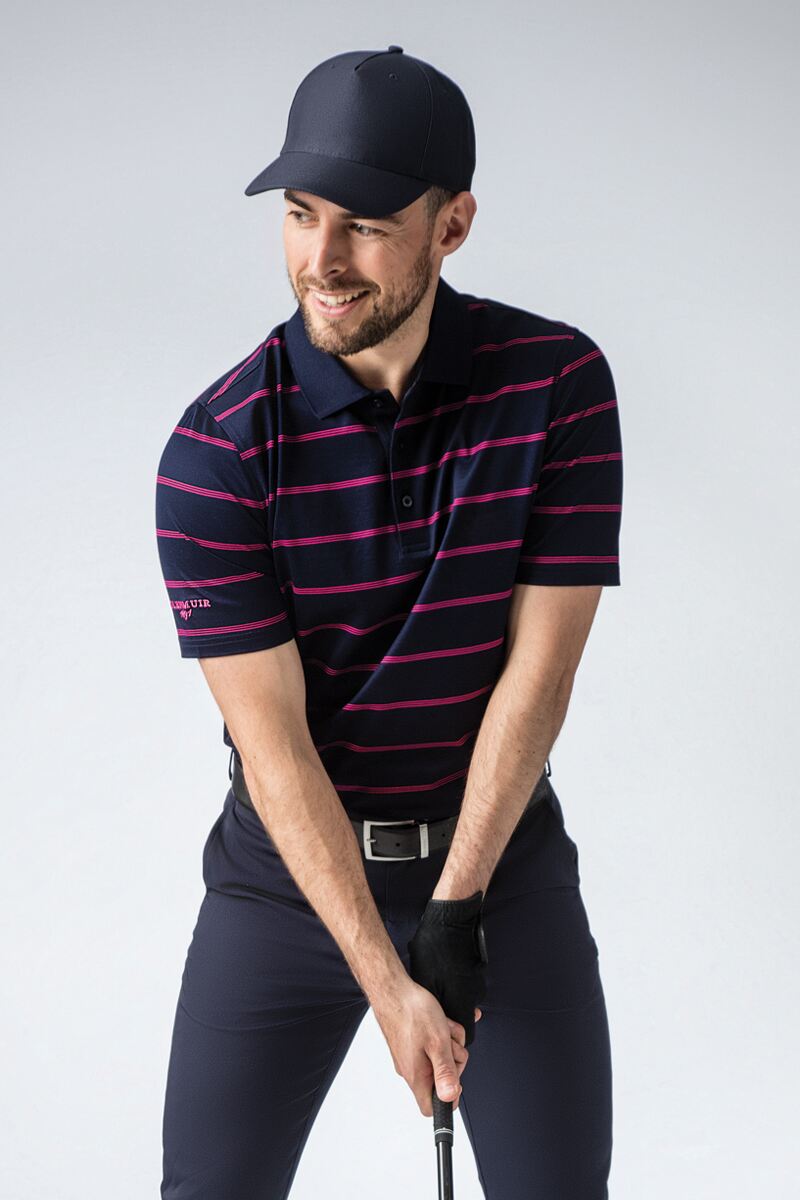 The well-dressed golfer needs at least one solid colour mercerised cotton polo shirt as the mainstay of his golf clothing collection. With its luxurious appearance and silk-like handle, it will carry you from range, to course, to clubhouse still feeling and looking every bit as composed as when you began your golf day.
Our Price £50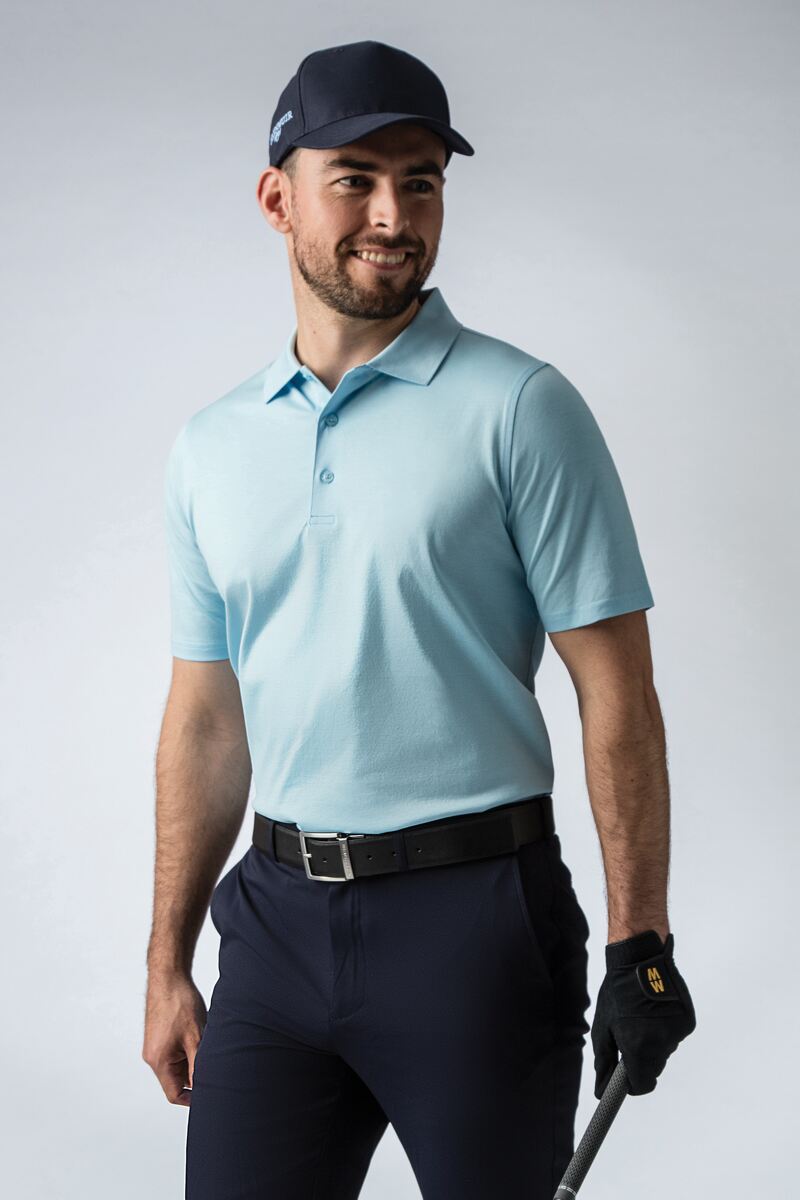 Featuring the slimmest of horizontal stripes, partnered by a solid colour collar, cuffs and buttons, the lively look of our g.Larkin golf polo shirt will help brighten even the most overcast golf days. Made from extra smooth, high quality pure cotton, the yarn for this shirt has been double mercerised for durability and colour retention – meaning that, unlike some shots out there on the green, these shirts don't fade!
Our Price £60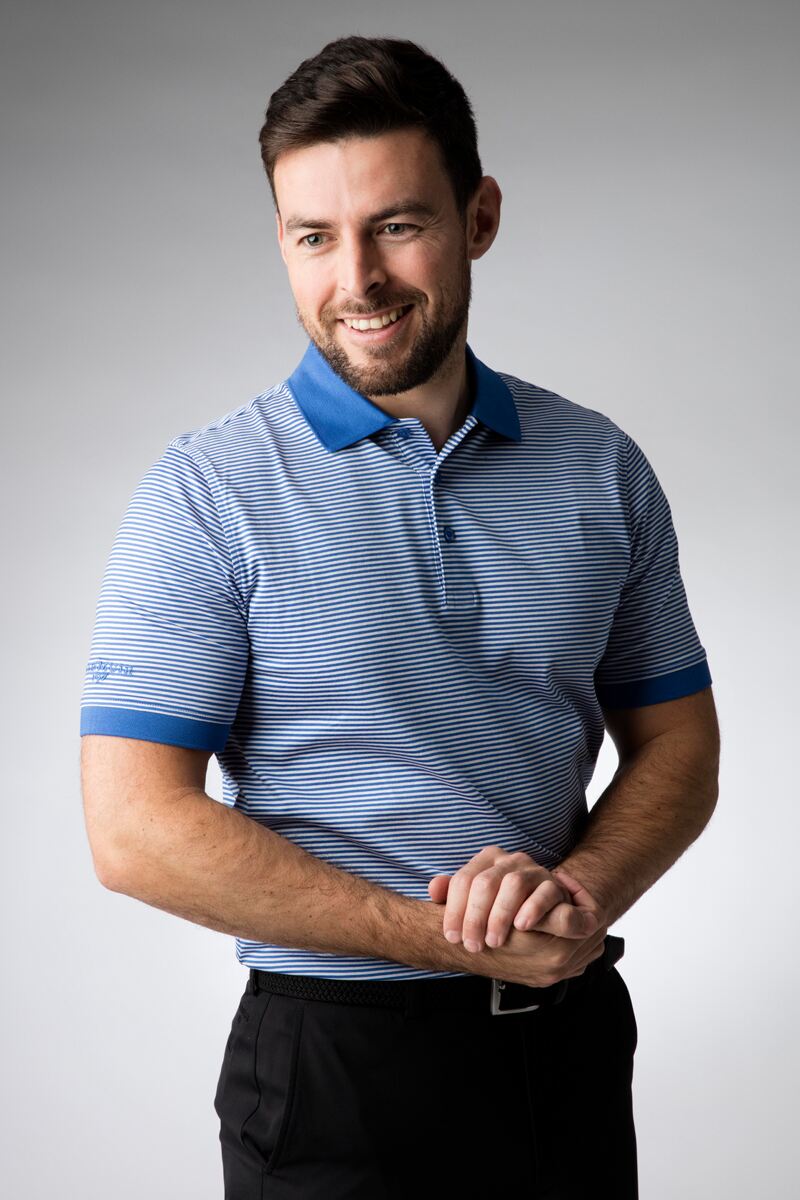 Bring just a touch of the Highlands to your golf game, wherever you may roam to play. Our tartan-trimmed g.Hamish golf shirt is a short-sleeved polo made from sophisticated double mercerised cotton, twice treated to maximise its strength and its finish, resulting in a super-fine fabric with an impeccably smooth and soft feel, with a luxurious sheen.
Our Price £60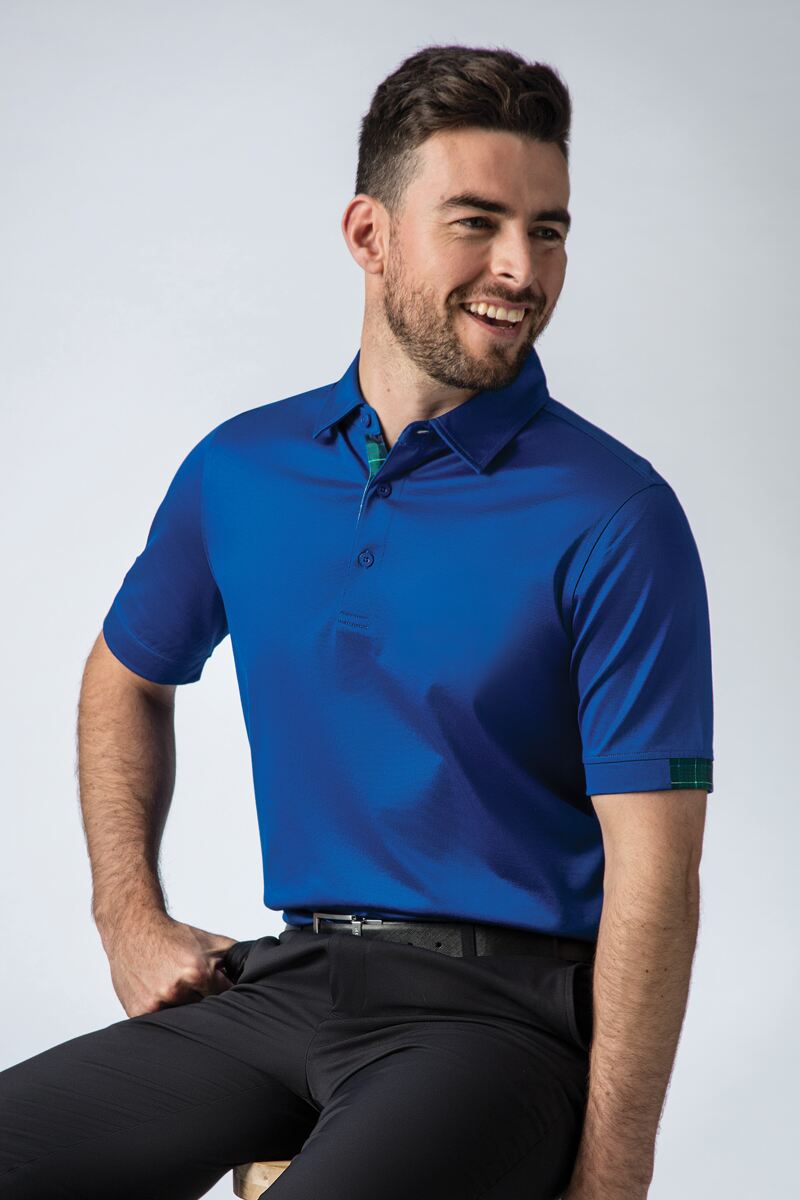 Contemporary styling for the course and clubhouse alike, courtesy of our g.Girvan golf sweater, with its zip neck, contrast colour sleeves and insert block details. It's a modern, savvy look with a luxurious feel, expertly knitted from a blend of the best combed cotton and finest cashmere wool, bringing a distinctive, subtle lustre and all the benefits of both natural fibres.
Our Price £85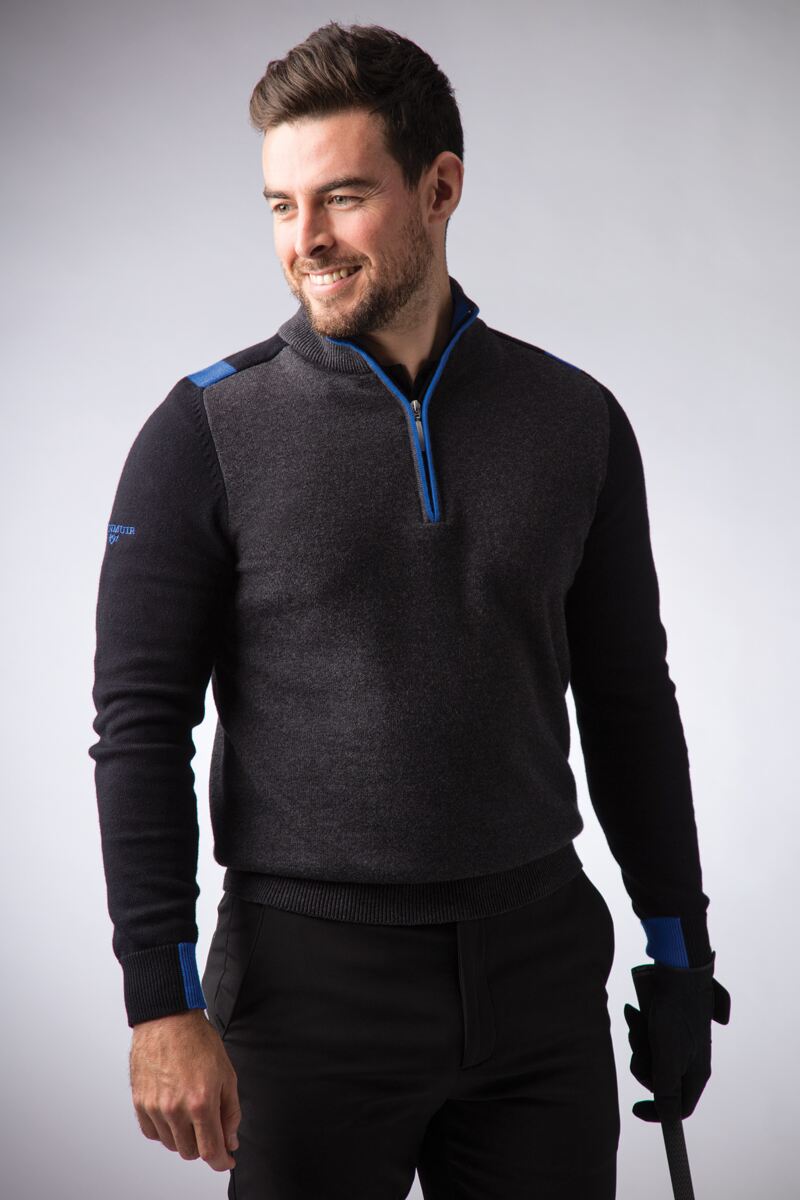 Sharp, stylish colour block banding, edged with a contrast stripe, this handsome g.Jedburgh golf sweater gives excellent first impressions, then continues to impress with its handle and performance. This superbly made Touch of Cashmere men's sweater uses a blend of luxury combed cotton and finest cashmere, giving it its signature softness and lustre.
Our Price £85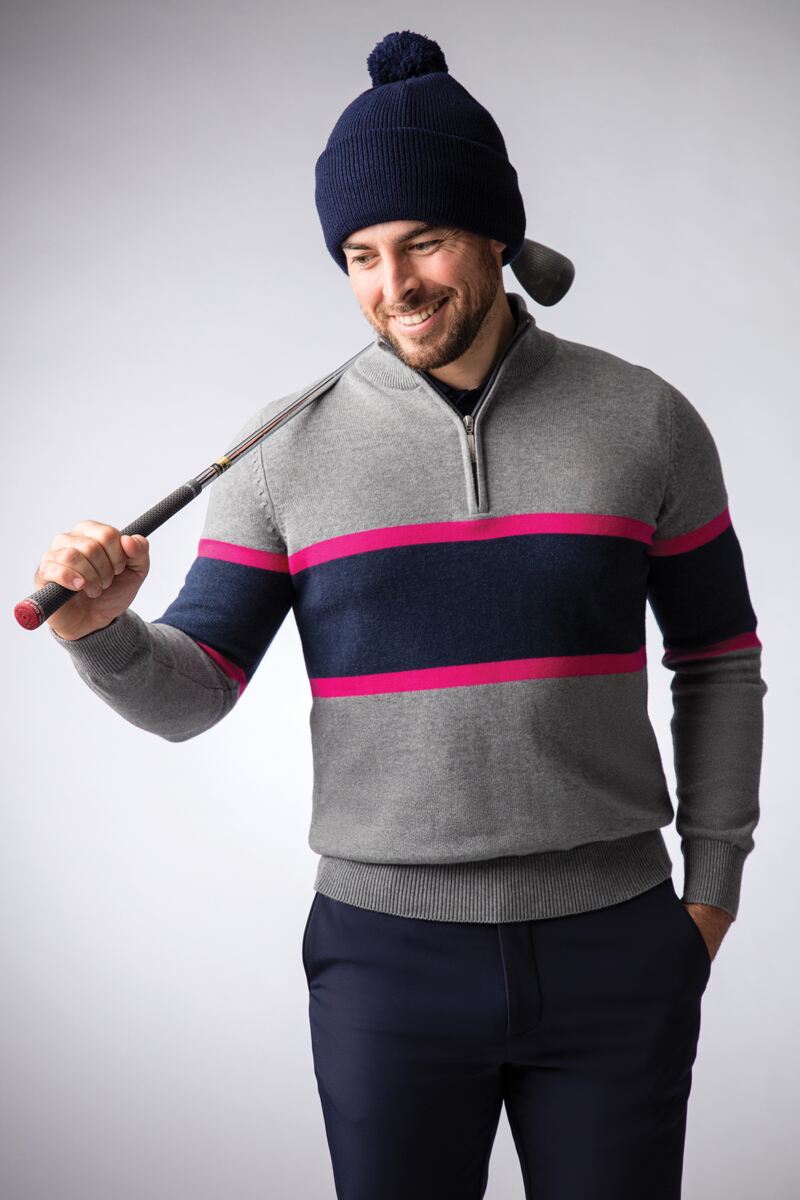 Keep the chill at bay in this temperature reactive zip neck men's sweater, created from premium combed cotton with the added luxury of the finest cashmere. The g.Dalbeattie golf sweater has a smooth feel and superbly soft handle, knitted in a medium gauge for added warmth, but that is completely breathable thanks to those active smart fibres which react well to sudden changes in temperature.
Our Price £80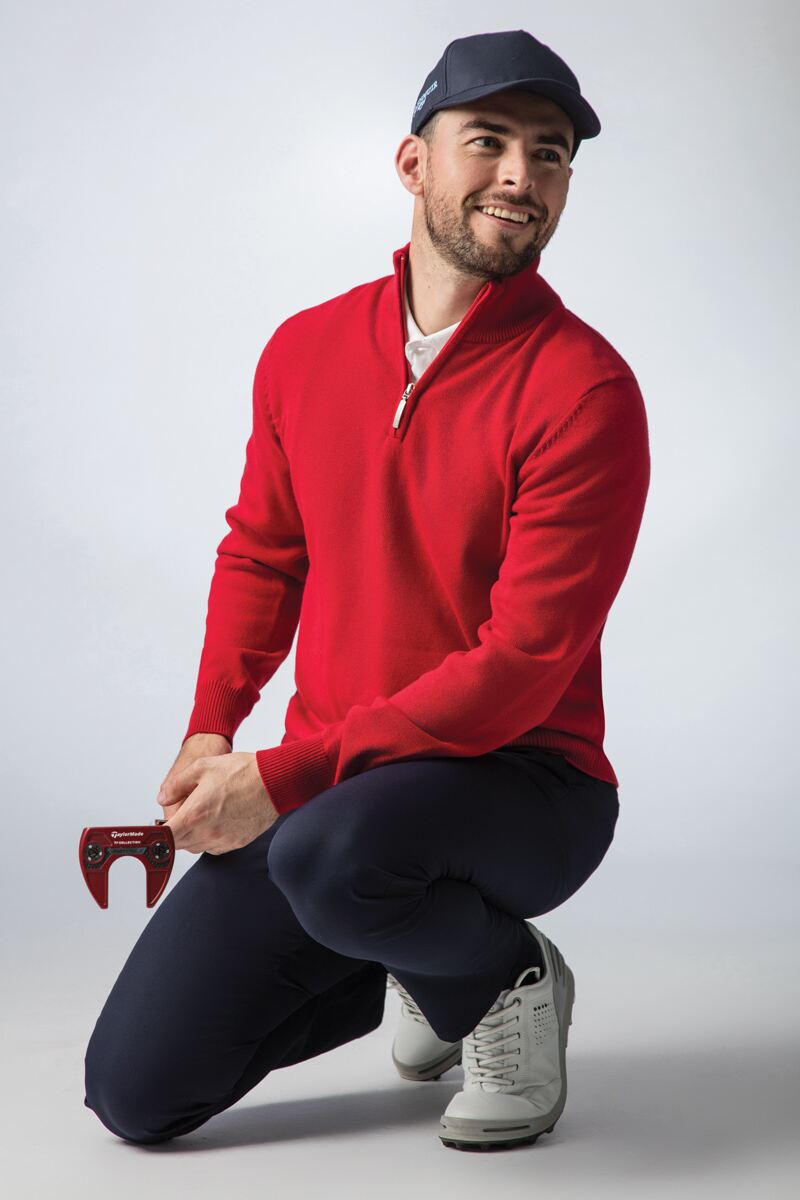 Don't let inclement course conditions get in the way of your game – play in the cold, and for longer, in our technical g.Talia ladies' winter golf trousers. These performance fabric thermal trousers promise comfort and warmth by being rain and wind resistant, fleece insulated inside and with excellent stretch for freedom of movement.
Our Price £60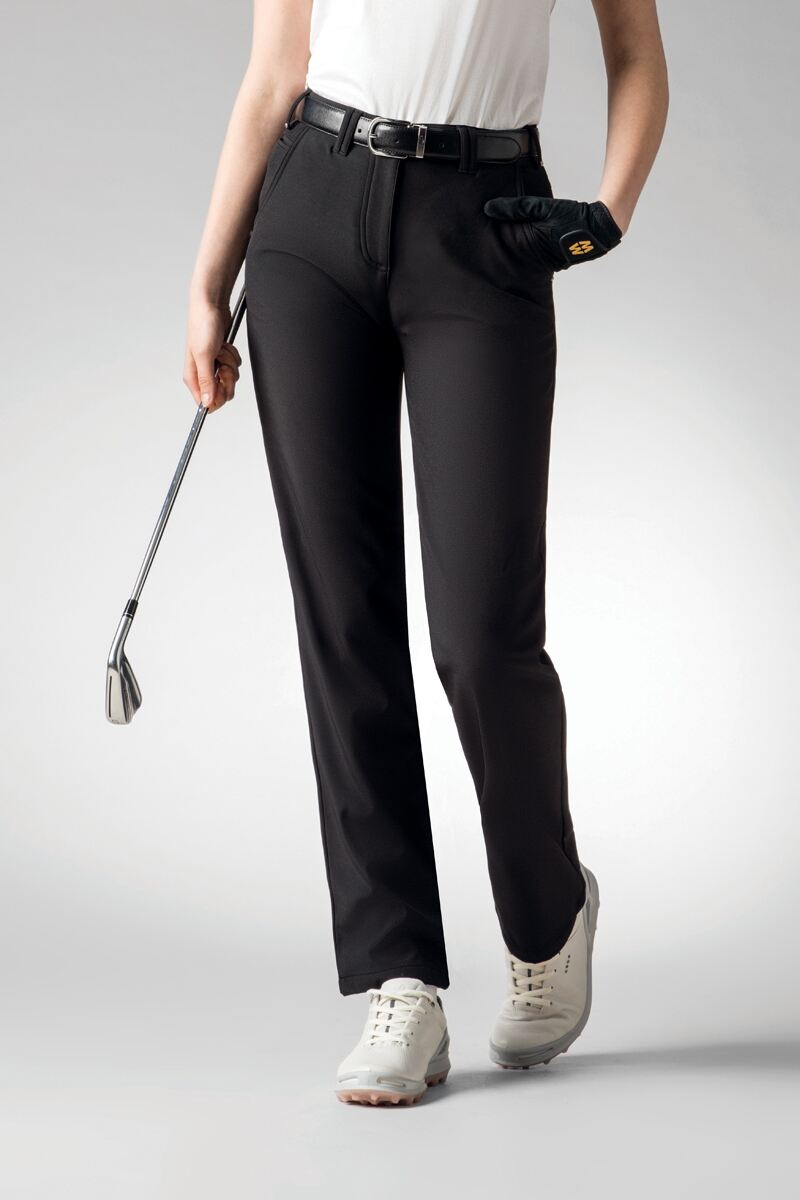 Smart and practical, for a pair of golfing trousers that can easily slot into your everyday life too, our ladies' g.Lana performance golf trousers are crafted from our breathable, heat managing and moisture-wicking, lightweight active smart fabric.
Our Price £70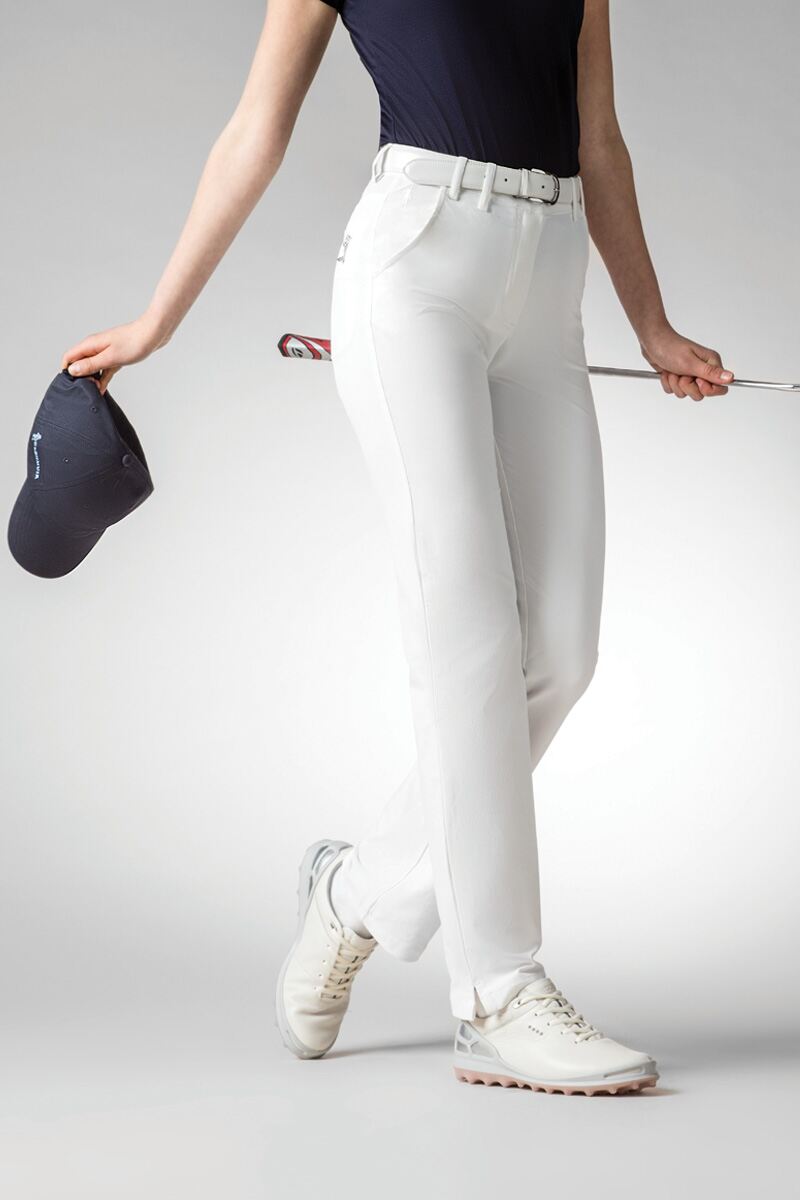 Designed top to bottom for function, but with an equal focus on fashion, these feature-packed g.Kendra ladies' golf capri pants are light, with complete four-way stretch to give you all the freedom of movement you need, returning to flattering form-fitting shape immediately.
Our Price £70