---
National Sleep Week! 15% Off at Vision Linen
To kick start National Sleep Week, at Vision Linen we have 15% off all Bedding/Bed Products! Simply use code "NSWVISION" at checkout and grab yourself some fresh bedding at a great price! Code expires 21st March 2021.
Our white polycotton duvet covers are cost effective and durable. This plain white duvet cover features a superior blend of polyester cotton with a 142 thread count. Available in single size and white or cream.
Our Price £8.21 Designed to increase the lifespan of your pillows, our everyday non-quilted pillow protectors are the perfect way to keep pillow stock protected and will save you money due to not having to constantly buy replacement pillows.
Our Price £0.96 This printed bedside mat is lightweight and made from 100% cotton. Featuring a classic frame design and a 'Good Morning/Good Night' print design.
Our Price £3.14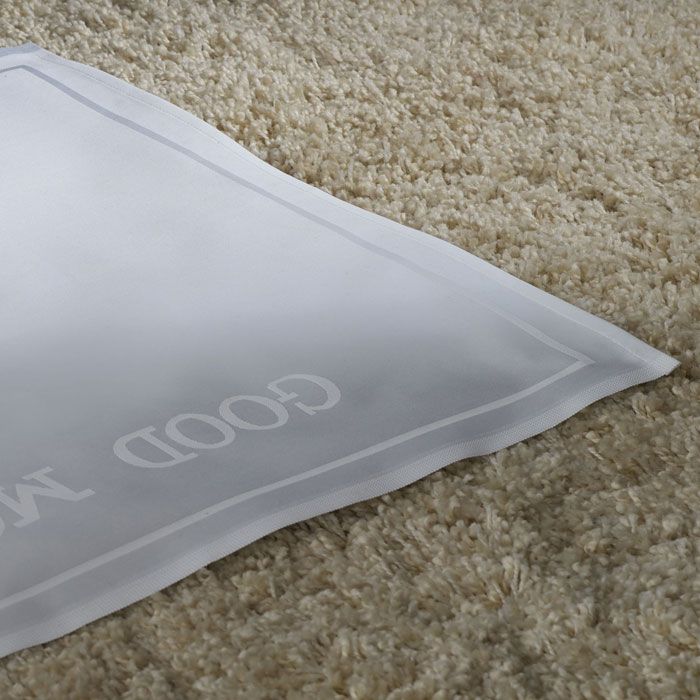 Available in a range of colours and sizes, our premium bed runner from our practical yet versatile collection ensures a neat, tidy look to any bedroom.
Our Price £23.94 A high-quality 130-thread count cotton-rich flat bed sheet, offering all the natural breathability of cotton whilst providing all the benefits of polyester; from easy care qualities to resistance to wrinkling.
Our Price £6.44 Our economically priced non-allergenic hollowfibre duvets provide more warmth & comfort than standard solid fibre duvets.
Our Price £14.11 A durable and flame retardant waterproof pillow which provides protection to BS 7175 Ignition Source 5 safety standards. It has a green waterproof outer to offer reassurance when in use and ease of recognition.
Our Price £3.48 This luxurious deep fill mattress topper is uniquely crafted from a silky soft microfibre, 180 thread count cover and carefully filled with conjugate hollowfibre.
Our Price £16.10 The Hotel Pure Luxury stain save plus combines comfort and protection to create the ultimate mattress protector. With a beautifully quilted cover and 150g fill, it's comfortably soft and a joy to relax on.
Our Price £8.27 Our bedding storage bags are perfect for storing large collections of blankets and pillows. Each bag is made from heavy-duty clear polyethylene and comes complete with a white nylon zip and pp rope handles for easy carrying.
Our Price £1.40