---
Healthy House, Healthy You at Expert Verdict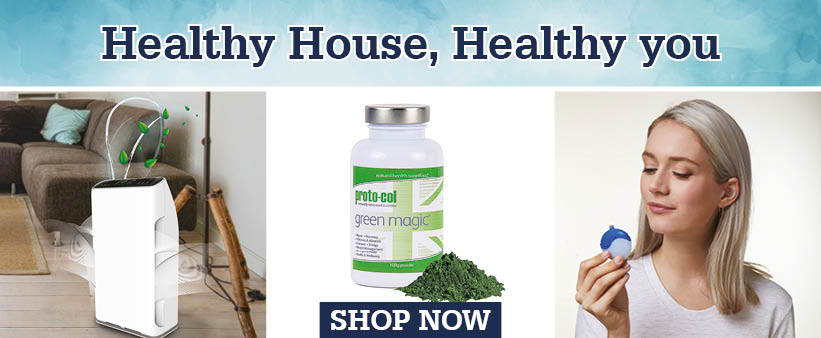 Improve your mood, health and house with these solutions here at Expert Verdict - products subject to available stock!
This 7-stage air purifier from Kalorik is one of the best choices you could make if you're really serious about banishing pollutants, allergens, bacteria and viruses from the air you breathe.
Our Price £249.95
Containing 100% natural Himalayan salt crystals, used for centuries for their health benefits, it helps clear your airways and feels like you're taking a breath of fresh sea air. It's good for anyone with respiratory problems such as allergies, asthma, sinus issues and chest congestion, and comes with a nasal adaptor so you can treat a runny or stuffy nose.
Our Price £22.95
If you suffer severe allergic reactions to dust mites, or are unlucky enough to have a bed bug infestation, the Polti Cimex Eradicator is the best possible solution. Clinically tested by Cambridge University, it uses no chemicals or dangerous insecticides, instead killing its victims within just a few seconds using dry steam superheated to as high as 180°C.
Our Price £649.95
Beta Glucan is rumoured to be replacing many conventional antibiotics in years to come. It's already being given to some cancer patients in high doses, both in the UK and abroad, and is one of the only products in the world known to fight both viral and bacterial infections.
Our Price £29.95
Simply dissolve a teaspoonful of the powder into water or juice and this magical mixture of spirulina, chlorella, kelp, high apple fibre and aquatic and terrestrial plant extracts, together with a mixed culture of beneficial intestinal flora, will motivate your metabolism and immune system, helping to revitalise your body from the inside out.
Our Price £32.95
Boost medically-pure oxygen will help boost energy and combat stress, fatigue or air pollution, and give your metabolism a kick-start when you're training or trying to lose weight.
Our Price £29.95