---
Get Instant Foot Relief With The Unique Rollasole Products Available at Sock Shop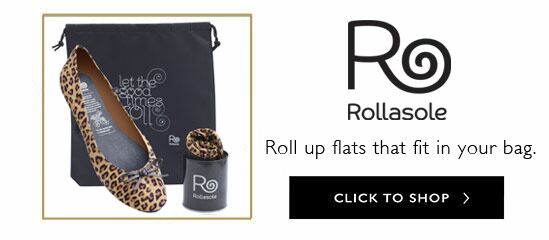 When your heels are too high or your stilettos too sore, just slip on a pair of Rollasoles available at Sock Shop for instant foot relief. Each pair of these roll up flats comes with its own little bag for bringing home your heels, so you can walk or drive in comfort. Just pop a pair in your car, your clutch or your closet, and save your soles!
Click here to find out more. 
Cleverly designed to fit in your handbag, car or office desk, these Rollasole shoes neatly roll up ready for when you can't walk another step in uncomfortable high heels. Simply unroll these flat shoes and slip them onto your sore feet enjoying the instant relief.
Our Price £7.99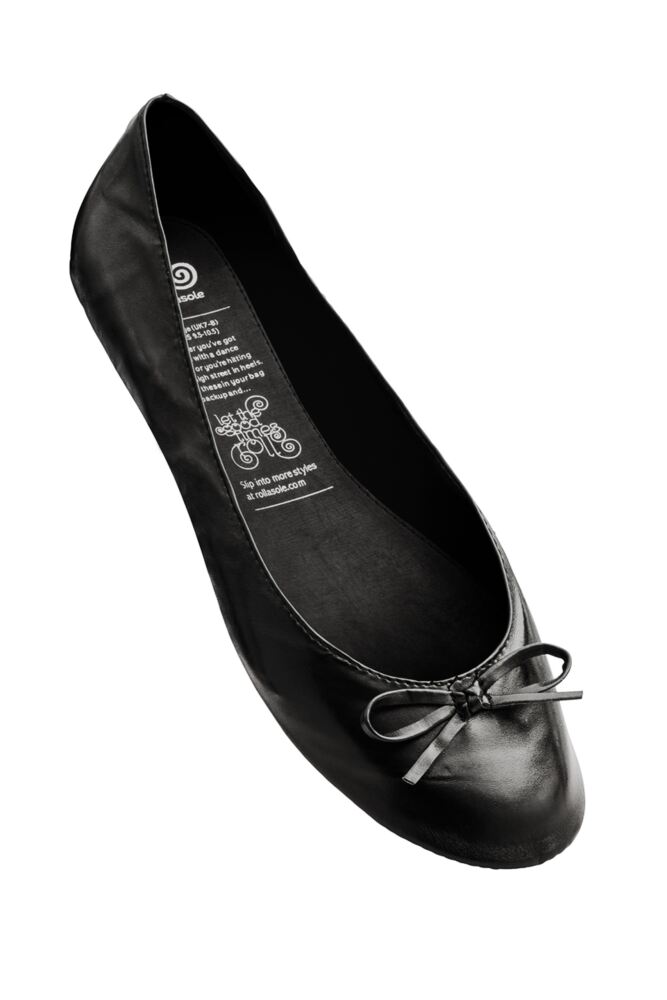 Pretty in pink, and pretty punk too, these Rollasole Deluxe Range Pink Punk Studded Shoes, with their gold spiky studs, give your aching feet a break, but keep your style flag flying.
Our Price £16.99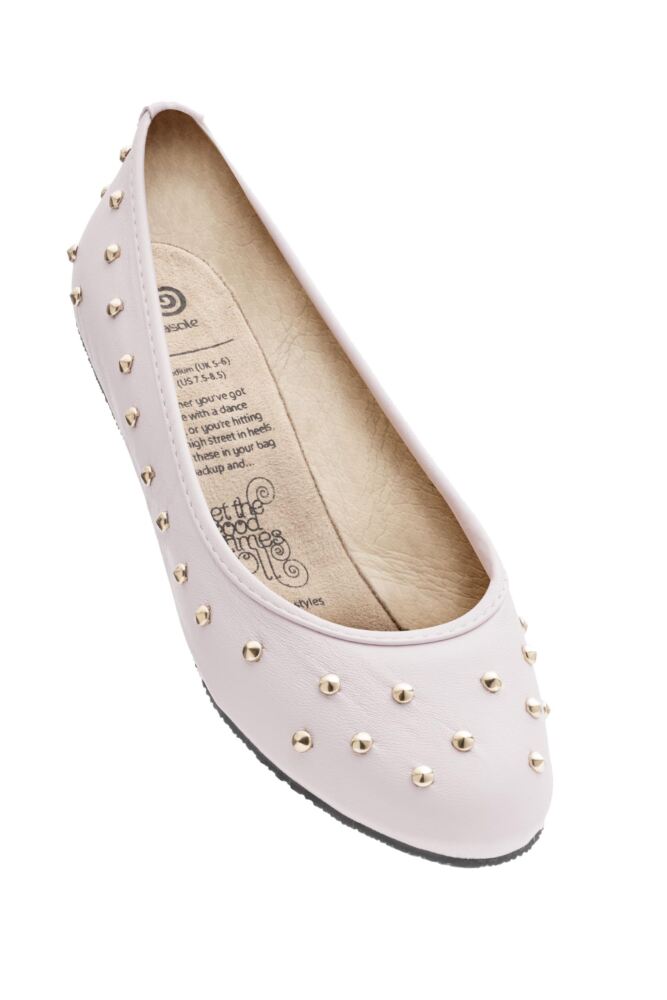 These compact, slipper-soft flats have a leopard skin print that keeps you looking stylish, but saving you from the pain of your heels with their extra thick, luxury soles.
Our Price £9.99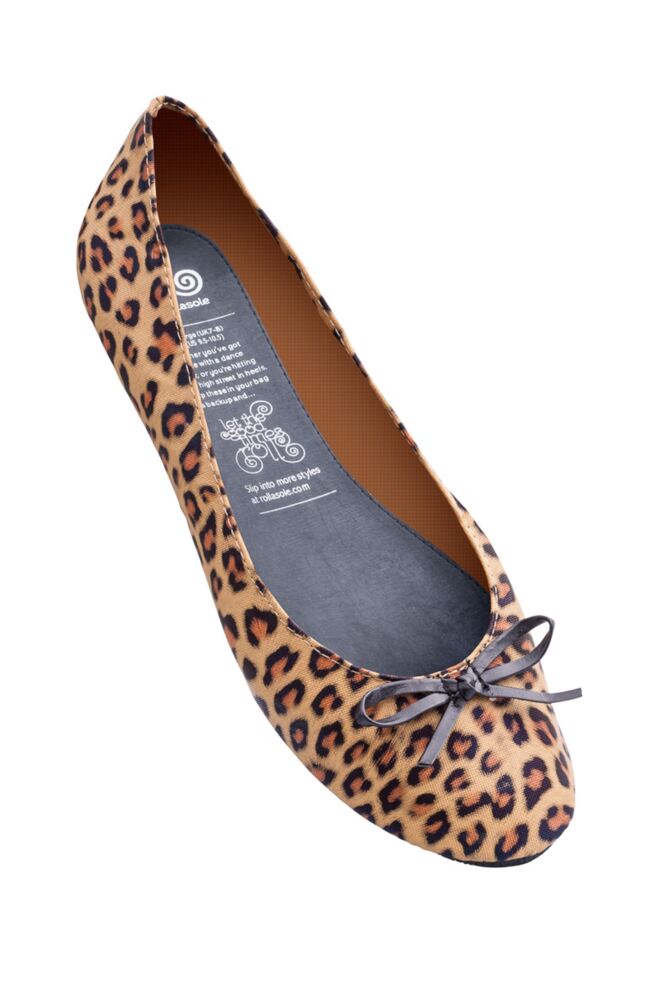 These silver studded, patent leather-look pumps have edgy impact, yet let your screaming feet yell 'thank you' with relief from their high heel hell!
Was £19.99 Now £14.99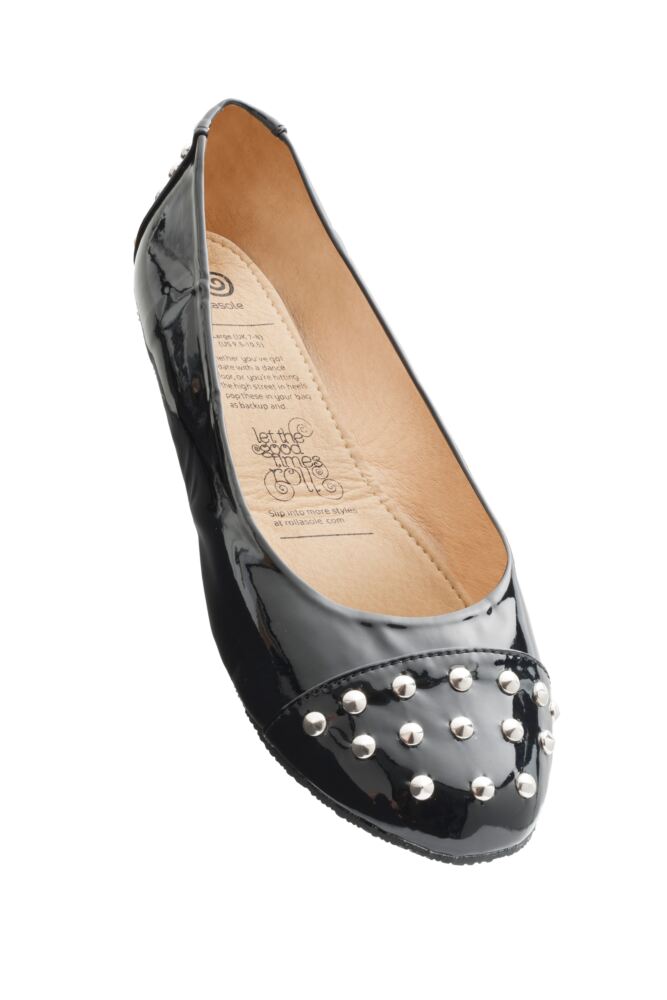 Charmingly retro-looking, with a certain rockabilly feel to their design, these ladies' patterned peep toes with a big decorative bow are made to be curled up in your handbag, ready for replacing a pair of killer heels when they start to kill your feet instead!
Was £16.99 Now £12.74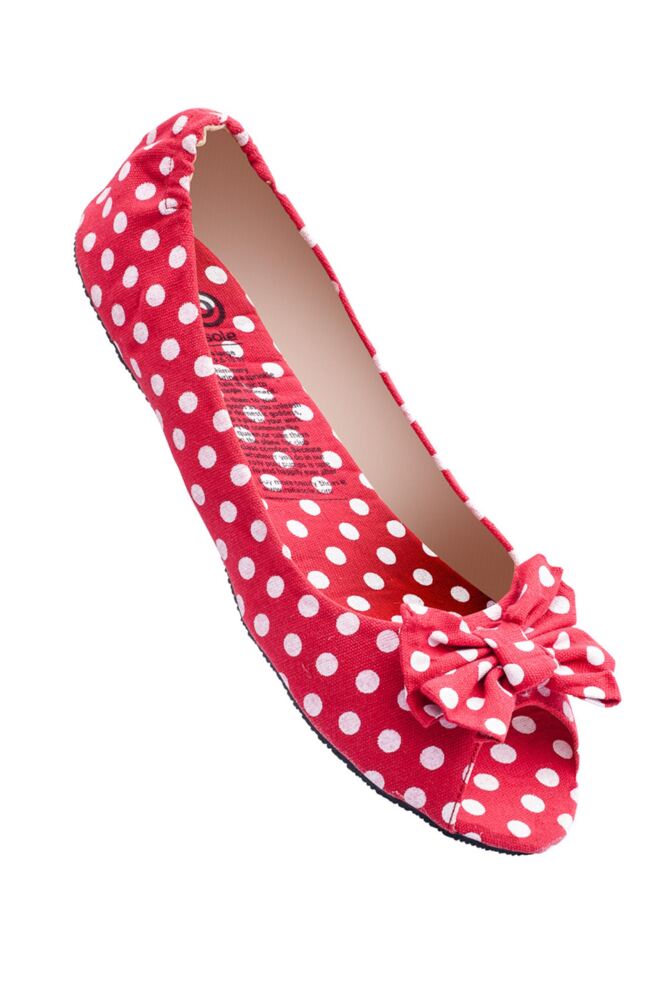 We all know that achy feet are only ever one dance too many away, but for those who simply must keep rockin', then these Rollasole Deluxe Range Rock and Rollasole Studded Shoes will take over from your evil heels without missing a step!
Our Price £16.99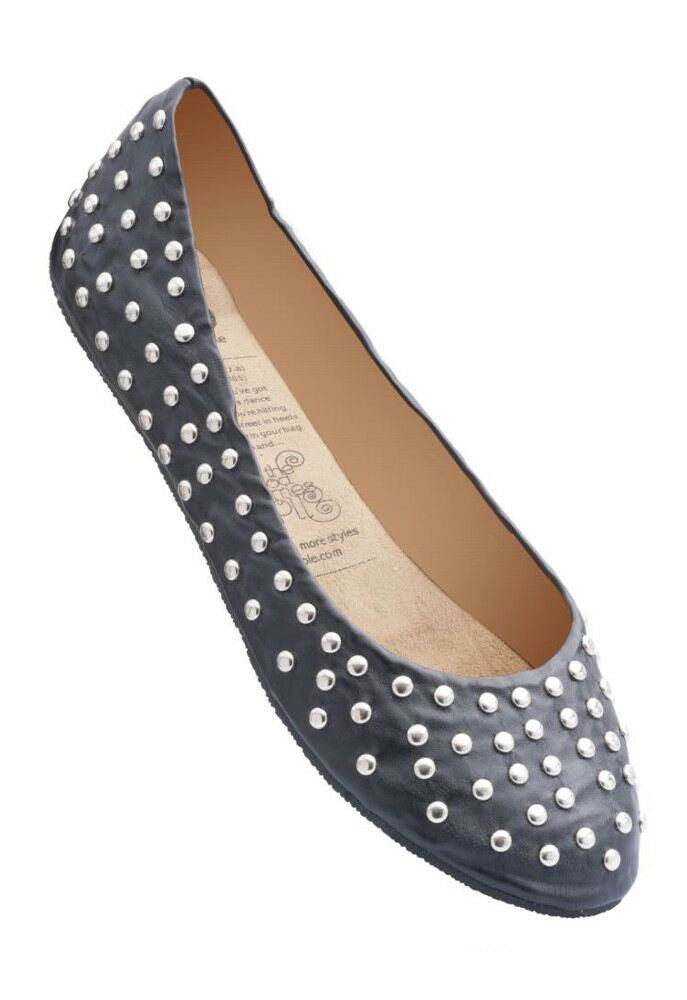 Love wearing your favourite high heels, but hate it when your feet start to ache? Don't let painful feet ruin your day or night and be prepared with this pair of comfortable, yet gorgeous, Rollasole shoes!
Our Price £7.99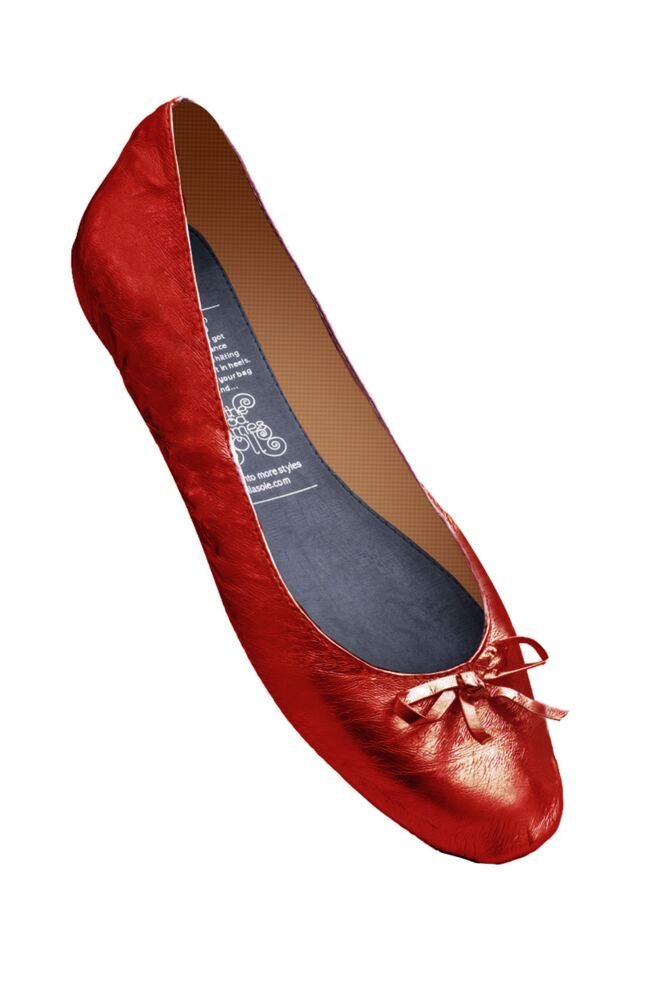 A stylish, affordable and above all, comfortable answer to tired, high heel-weary feet, Rollasoles are pretty little pumps that neatly roll up small enough to fit into almost any handbag.
Our Price £16.99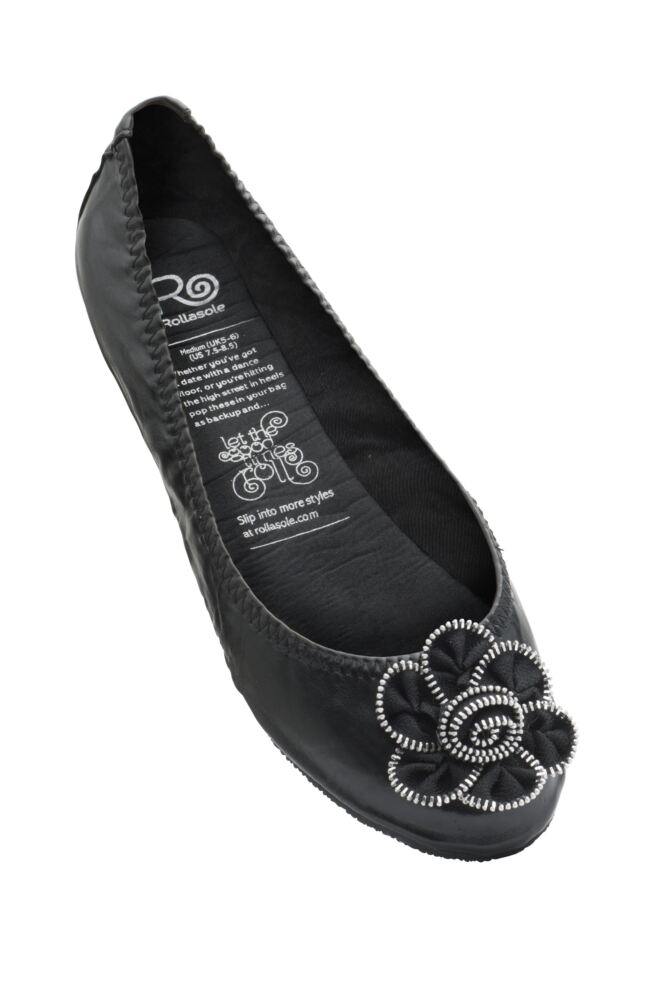 These rollable, foldable ballet pump style flats are finished in a vibrant, deep shiny faux patent leather that gives them the good looks to enhance, rather then ruin your party outfit.
Was £19.99 Now £14.99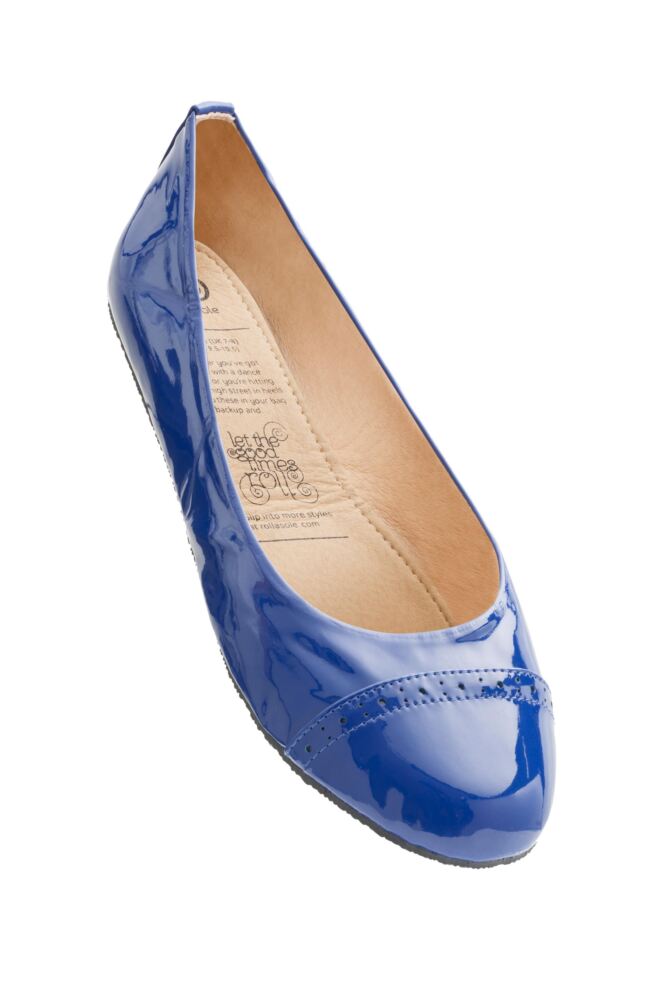 Enjoy your night out in your favourite high heels, knowing that when your feet start to ache or you are on your way home you can slip into the comfort of beautiful Rollasole shoes.
Our Price £7.99