---
First Look at New Season Product Preview at Expert Verdict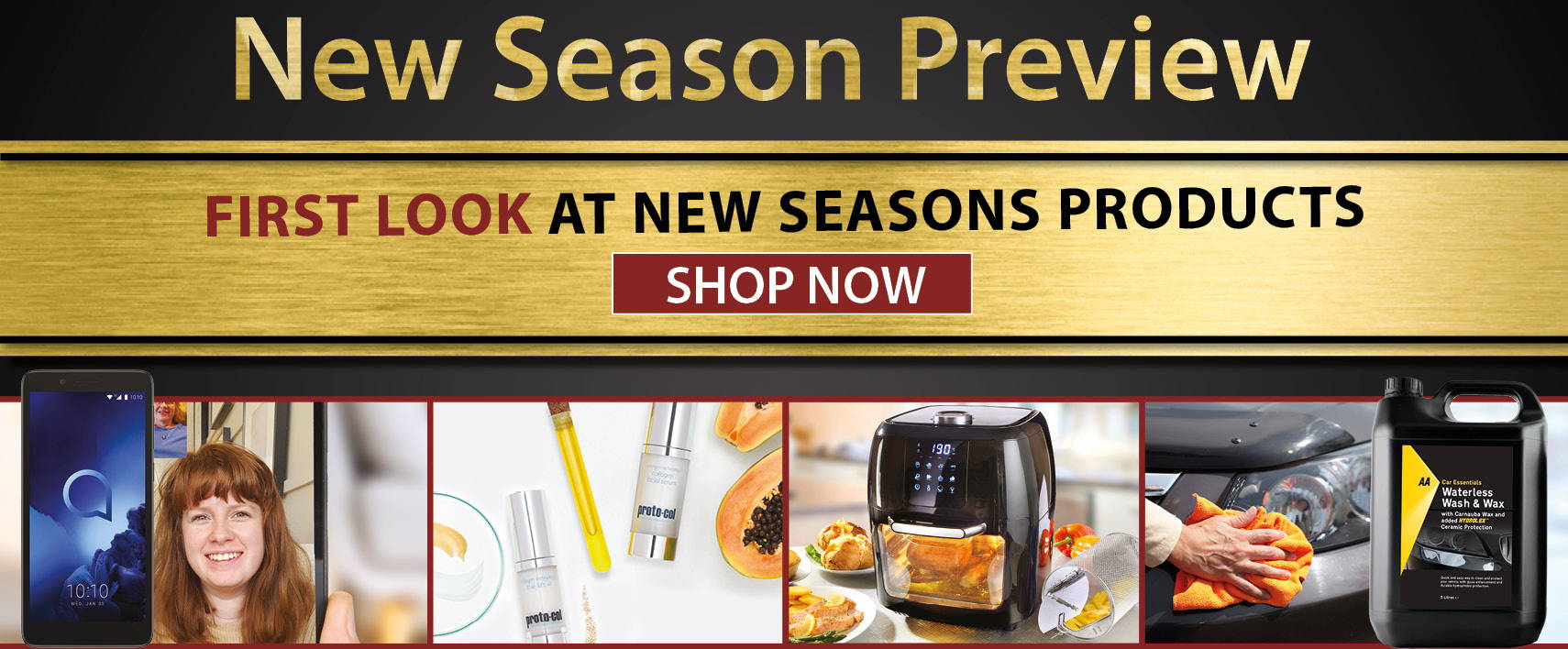 Pick one of our perfect gifts from our new season range for everyone on your list - here are 10 of the best.
This air fryer oven with rotisserie and dehydrator saves on gas, electricity, time and space, as well as cooking healthier meals.
Our Price £119.95
No water needed! Exclusive to Expert Verdict, this waterless ceramic wash and wax system from the AA is formulated to remove dirt, road film, tar and bird droppings in minutes, while leaving a glossy, protective shine.
Our Price £24.95
This AA waterless ceramic wash and wax system is ideal if you don't want to spend hours washing your car, have no accessible water point or are living through a hosepipe ban.
Our Price £14.95
If you want an easy-to-use smartphone that doesn't cost a fortune, don't miss this fantastic offer.
Our Price £59.95
'The Lift XL' from Proto-col is one of the best eye serums we've ever tested. The sensitive skin around your eyes has very little soft tissue compared with the rest of your face, and is the first thing people notice when they speak to you, so it's vital to nurture it with a good-quality product.
Our Price £49.95
This Polti Vaporella ironing board is lightweight yet stable thanks to a reinforced frame, and has a one-touch system so it's easy to open and close.
Our Price £69.95
This Polti Vaporella steam generator iron is made by the original Italian inventors of the generator iron, so you know it's one of the best.
Our Price £149.95
This Polti Vaporella steam generator iron and ironing board offer exceptional value when bought together. The Vaporella iron is lightweight and compact, heats up in just 2 minutes, and unlike traditional irons it has a large 1.5L detachable water tank that lasts for ages without refilling.
Our Price £119.90
Save time and effort with this innovative steam mop with built-in vacuum. You can remove stains, refresh carpets and sweep and dust hard floors, all with a single touch of the digital control.
Our Price £139.95
Dormeo's OCTAsmart® Hybrid Plus Mattress definitely delivers the 'wow' factor. This exciting new mattress gives 3-dimensional support to every inch of your body thanks to 3 smart zones for your shoulders, back and hips and a unique triple-layer construction.
Our Price £699.95