---
Control Crowds With Big Savings On Barriers At ESE Direct

Help control crowds this summer with big savings on barriers here at ESE Direct
Click here to find out more.
Cost effective, durable plastic posts & chain kits in red / white or black / yellow Each kit is supplied with 4 or 6 hard rubber bases (265mm x 265mm) that provide additional stability to the posts The posts are 870mm high and 40mm in diameter with a corrosion proof plastic construction 6 or 10 metres of 6 or 8mm chain 4 post kits are supplied with 10 connecting links & 10 'S' hooks, while the 6 post kits are supplied with 20 connecting links and 20 'S' hooks
Was From £49.63 Now From £45.69 Save From £3.94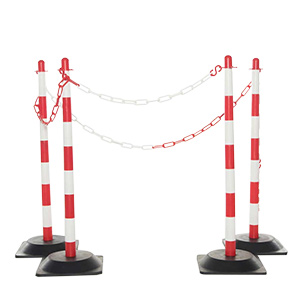 Complete with luxury quality soft ropes in a choice of four colours. Only available with spring closure ends. Robust classic (stainless steel) or executive (polished chrome) posts. Classic posts are 970mm high x 64mm diameter. Executive posts are 1000mm high x 50mm dia. 320mm dia weighted base on each post. Weight of 7kg per barrier post. Extension kits now available.
Was From £138.73 Now From £118.84 Save From £19.89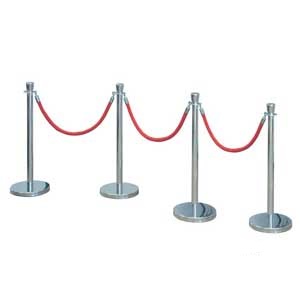 Wall mounted belt barrier available with black belt housing. Supplied with black/yellow striped belt as standard. The powder coated black housing belt barrier comes with a 3.5m belt. These wall mounted belt barriers can be used wall to wall or wall to existing belt barrier post. Can be easily drilled into the wall at the required height. Can be used to cordon off walkways and corridors. Supplied with wall receiver clip to attach the belt to the wall.
Was From £41.89 Now From £39.38 Save From £2.51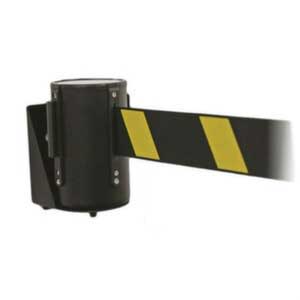 Heavily plated chrome barrier post. 350mm diameter weighted base. Twin eyelets accept rope or rail hooks. Weight 8.2kg. Ready made 1.5m barrier ropes with spring closure ends are sold separately.
Was From £65.56 Now From £53.01 Save From £12.55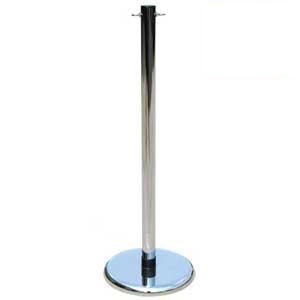 Ideal for use in cinemas, nightclubs, showrooms and many more commercial environments. Freestanding polished chrome post & concrete base complete with 4 way connectivity attachments. Each post comes with 2m of 100% chevron webbing belt. Each post has an anti-finger mark finish as well as a child safe braking system which is designed to avoid belt whip back. Belt available in 3 colours - Black, Blue & Red. Overall weight of 8.2kg. Delivered fully assembled.
Was From £70.39 Now From £66.17 Save £4.22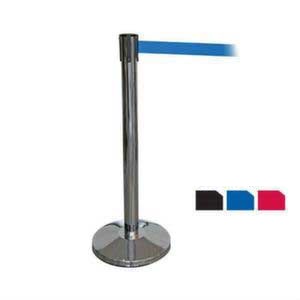 Powder coated black post with concrete base delivered fully assembled. 4 way belt connectivity. Each post is supplied with 2m of 100% chevron webbing belt with safety brake to help avoid whip back. Belt available in 3 popular colours: Black, Blue & Red. Ideal for use in a wide range of situations in banks, offices, cinemas and many more public locations. Specialised paint to avoid finger marks.
Was From £64.69 Now From £60.81 Save From £3.88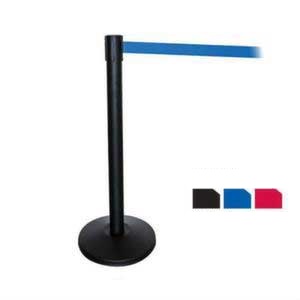 Chrome double belt barrier with two 2m black belts. Ideal for use in public places where small children and pets may be present. Each post is fitted with two 4 way connectivity points allowing for queue structures to be changed and adapted whenever necessary. An anti-finger mark finish is applied to the posts to help prevent finger prints and smudges. Delivered fully assembled.
Was From £94.14 Now From £88.49 Save From £5.65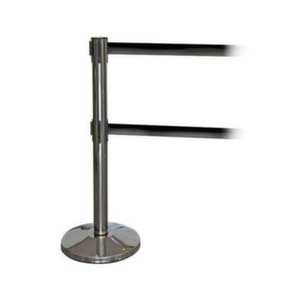 Wall mounted belt barrier with powder coated black finish. Each belt barrier has 2.3 metres of black belt. Can be used with existing freestanding belt barriers or wall to wall. Easy installation, simply drill into the wall at the required height. Ideal for cordoning off walkways, corridors or entrances.
Was From £32.58 Now From £31.59 Save From £0.99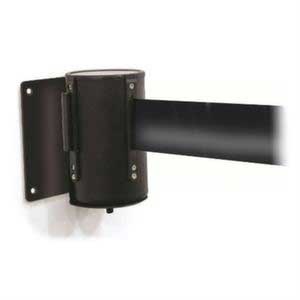 Ideal for road safety and temporary pedestrian control. Can be used instead of standard traffic cones. Includes metal eyelets for chains. Fluorescent orange plastic post with black rubber base. Reflector height 250mm. 1150mm high. Base weight 5.2kg. Post diameter: 100mm. Chain is not included. Pack of 5.
Was From £104.07 Now From £92.96 Save From £11.11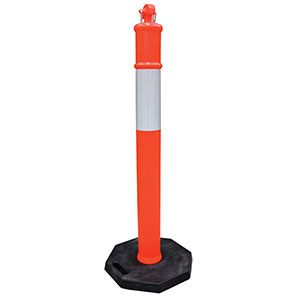 Ideal for use in retail shops for displaying messages to customers in a queue. See through acrylic front with a powder coated black frame finish A4 portrait size. Personalised signs can be easily slotted into the holder.
Was From £56.81 Now From £53.40 Save From £3.41