---
Best Selling Headphones At Advanced MP3 Players
Come check out our headphones range here at Advanced MP3
Click here to find out more. 
Phantom Hunter is the pinnacle of what Trinity Audio can do with a universal in ear monitor. CNC precision machined Titanium shells offer long term durability while retaining low wearing weight. Careful selection of each material in the in ear monitors is just the start of the process. Each hand made Phantom Hunter is lovingly crafted to ensure the most exquisite listening experience on the market.
Was £450.00 Now £360.00 Save £90.00
Sound quality design based on the latest acoustic engineering and psychological research results. Delivers clear sound quality across all bandwidths and immersive sound that seems to envelop you. Final have designed the sound quality of this product based on the latest acoustic engineering and psychological research results. Utilising the typical method of sound creation whereby certain high frequencies are emphasised, you're given to feel vivid sound when you first listen, but because of this, other ranges are obscured and hard to hear.
Now £219.00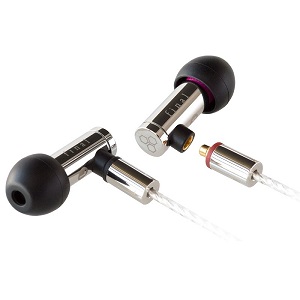 Sphear S and Spark, Focal is now unveiling three new finishes for Listen Wireless Chic. What better time than the start of spring to reveal this Blue, Olive and Purple bouquet. These three colours are delicate and yet expressive — perfect for anyone looking for original flair with a touch of class. Not just premium headphones at the cutting edge of technology, these are a must-have! Focal headphones are now renowned not just for their sound signature, but for their design. The ear cups' non-conductive metal finish combines elegance and sophistication with its iridescent hues. It strengthens the product's original and high-quality appearance. High-performance and unique: that pretty much sums up Listen Wireless Chic's DNA.
Now £219.00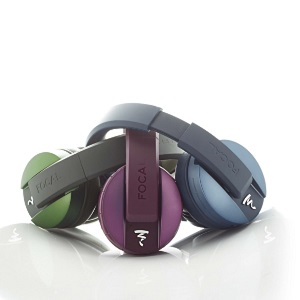 The Falcon-C is the new flagship IEM from Dunu, featuring a modern design that sets them apart from other models in their range.The Falcon-C features a carbon nanotube diaphragm, which provides a strong balance between rigidity and flexibility. This results in a full bodied and atmospheric sound, with the expected warmth of a superior quality dynamic driver and the sweet high-end frequencies associated with balanced armature drivers. Despite only featuring dynamic drivers, these earphones sound far closer to a pair with hybrid drivers inside.
Now £219.00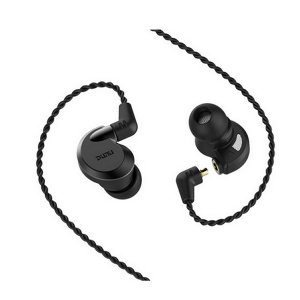 The UM Pro 10 is ideal for on-stage monitoring for any level of musician. Featuring a proprietary, single-balanced armature driver that delivers extraordinary detail and clarity in a compact, comfortable and ergonomic design. The single balanced-armature driver delivers a dynamic and articulate soundstage, with all the detail and nuance musicians have come to expect from Westone in-ear monitors. Westone's proprietary balanced armature drivers are significantly more compact and efficient than traditional dynamic drivers.
Now £139.00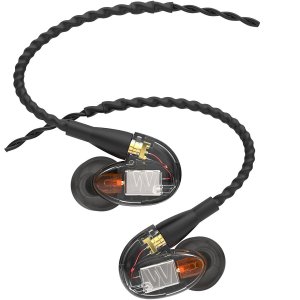 Featuring a new look and greater efficiency, the design and sound of the LCD-4z is sure to thrill! Engineered with a new magnesium housing to produce a light-weight, visually appealing headphone, the LCD-4z maintains the sound signature of LCD-4. We have taken the award-winning design of our top-of-the-line LCD-4 and engineered it with a special 15 ohm voice-coil making it significantly easier to drive than the original LCD-4. This model does not replace the original 200 ohm LCD-4, but offers a perfect solution for users seeking more head room.
Now £3599.00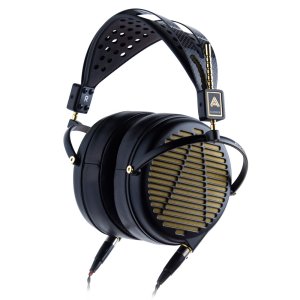 This one's for you, Billie Jean Billie Jean is the latest collaboration of In-Ear-Monitors (IEMs) between Astell&Kern and Jerry Harvey Audio which feature a new Dual Balanced Armature (BA) driver system. It is another winning product created by combining the experience and know-how of Jerry Harvey's IEM design and the quality production of Astell&Kern.
Now £299.00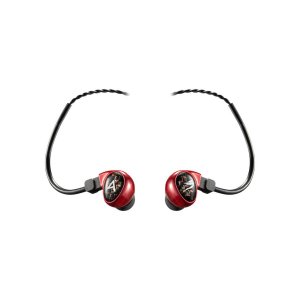 Built for Sports. The X1 combines a locked-in, ultra-comfortable fit that never falls out with our signature clear and dynamic sound Secure Over-the-ear fit. Flex-wire earhooks conform perfectly to your ears, providing the most secure fit for any activity
Now £19.99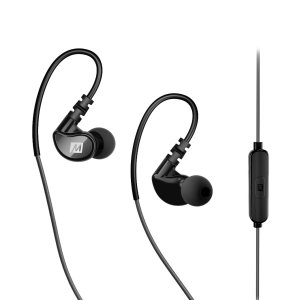 With their modular construction, comfortable fit, and great sound, the M6 PRO in-ear monitors have been a hit with musicians all around the world. The new 2nd-generation model features upgraded sound and build quality and introduces MEE audio's first-ever optional personalization with available custom-engraved faceplates An ultrathin 5um driver diaphragm and aluminum voice coil are capable of more precise movement than conventional drivers, delivering clear, full-range audio. The highly acclaimed sound of the M6 PRO gets further refined for the second generation with revised tuning above 2 kHz for an even more accurate midrange and smoother, more natural treble.
Now £39.99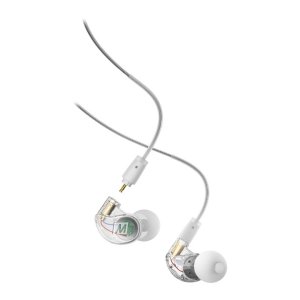 Adding to the W and UM Pro series, the AM Pro series is an ambient monitor aimed at performers who need to hear auditory cues around them. Groundbreaking development in stage monitoring, Westone have created the AM Pro 10 IEM earphones that enables you to hear both the mix and the surrounding while still retaining high-fidelity sound performance. Westone have developed an innovative audio filter system for the AM Pro 10 that combines passive ambient sound with the active monitor mix allowing for connection to the audience and other musicians.
Now £179.00