---
Bathroom Linen Sale | Up To 15% Off at Vision Linen

Our Summer Bathroom Sale is now on at Vision Linen! You can save up to 15% off this August in our entire bathroom range. See below full details of the vouchercodes. All codes expire 31st August 2021. 
5% off orders over £50 with code "BATH5"
10% off orders over £100 with code "BATH10"
15% off orders over £150 with code "BATH15"
A polyester shower curtain that is machine washable and features a weighted bottom. Great for using within a hotel or simply at home.
Our Price £14.51 Each Part of our Hotel Pure Luxury range, this 100% cotton 400 GSM face cloth has a softness you'll fall in love with.
Our Price £0.55 Each Featuring an appealing picture frame border design, this 100% cotton bath mat is known for it's softness, strength and aborbency. Available in singles.
Our Price £3.47 Each This bath mat offers super softness and absorbency through a double twisted pile yarn. Made from 100% cotton and features a stylish contemporary jacquard diamond border design. This is a clearance product that is only available while stocks last.
Our Price £2.87 Each Only available in an ecru colour, these special offer bath mats are made of 850 GSM, 100% cotton and feature an eye-catching mosaic pattern.
Our Price £4.25 Each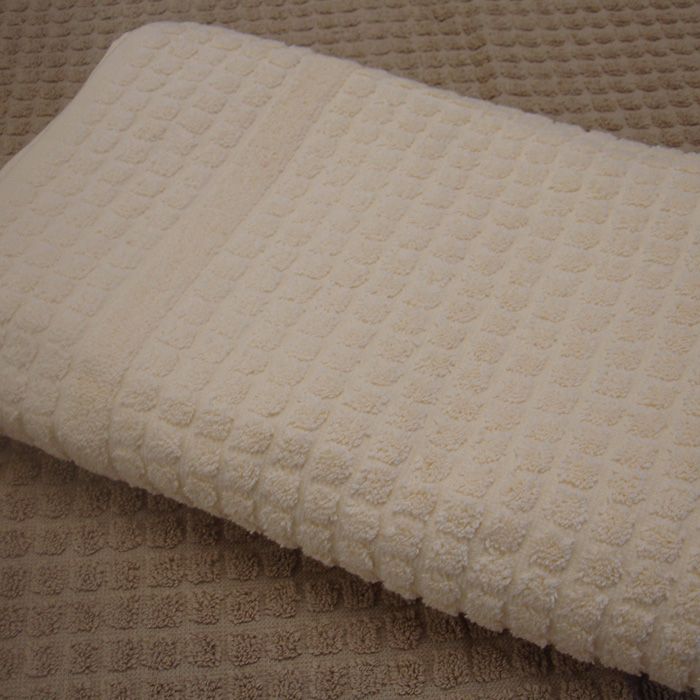 This special offer luxury velour mosaic design bathrobe features full raglan sleeves and a generous length. Available in ecru colour while stocks last.
Our Price £19.99 Each
Our Hotel Pure Luxury coloured bath sheets are available in 7 colours. This collection of bath linen is made from 100% cotton, a high quality 475gsm weight and created specifically using reactive dyes to produce brighter, sharper colours.
Our Price From £11.52 Each Our terry cotton slippers are the ideal accompaniment to any hotel spa or leisure facility. Benefitting from slip resistant soles, they're absorbent and comfortable.
Our Price From £1.37 Each Spruce up your hotel or spa with our coloured bath towels. The mosaic collection of spa towels are made from 100% cotton and manufactured with high fast reactive dyes (HFR).
Our Price From £8.90 Each This luxury lightweight diamond weave style bathrobe offers unrivalled warmth and lightweight comfort for you or your guests.
Our Price From £34.48 Each