---
Up to 40% off Furniture at One Garden
With some garden furniture you can entertain outside no matter the weather. Come and check out the large selection of arbours, gazebos, pergolas and our outdoor living ranges at One Garden and see how you could add a touch of functional luxury to your garden space. With a simple piece of garden furniture, you can completely transform the whole appearance of your garden, and this week our Autumn Offers with Up to 40% off is here!
The Shire Corner Arbour, as the name suggests, is designed to be situated in the corner of a garden. High quality, smooth finish tongue and groove cladding is applied to the walls and roof. The roof and window aperture styling have an oriental feel about them. Simple to install, full instructions will be supplied upon delivery, along with all the fixtures and fittings needed to build the arbour.
Usual Price £469.99 Now Only £349.65 Save £120.34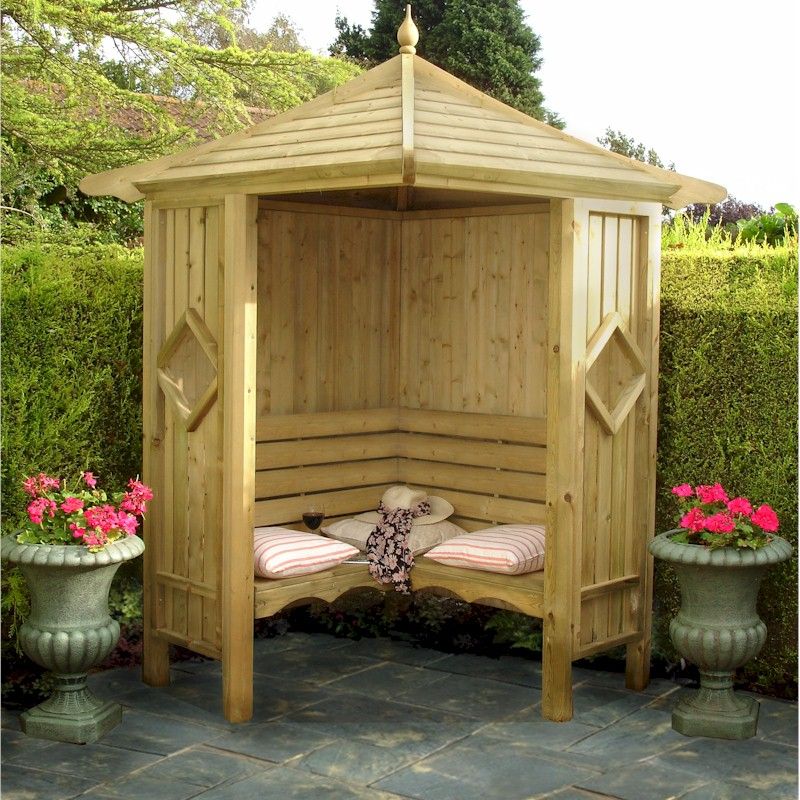 The Shire Gazebo would make a beautiful addition to any garden, offering a covered seating area under which one can settle back and relax. While this wooden gazebo has no glazing, it could create an excellent small summerhouse-like getaway for your garden. A smooth planed tongue and groove cladding forms the walls and floor, with styled balustrades for the more open areas. The roof is made from solid sheet OSB board, with mineralized felt provided to cover this. Full instructions will be supplied upon delivery, along with all the fixtures and fittings needed to install the gazebo.
Usual Price £699.99 Now Only £559.44 Save £140.55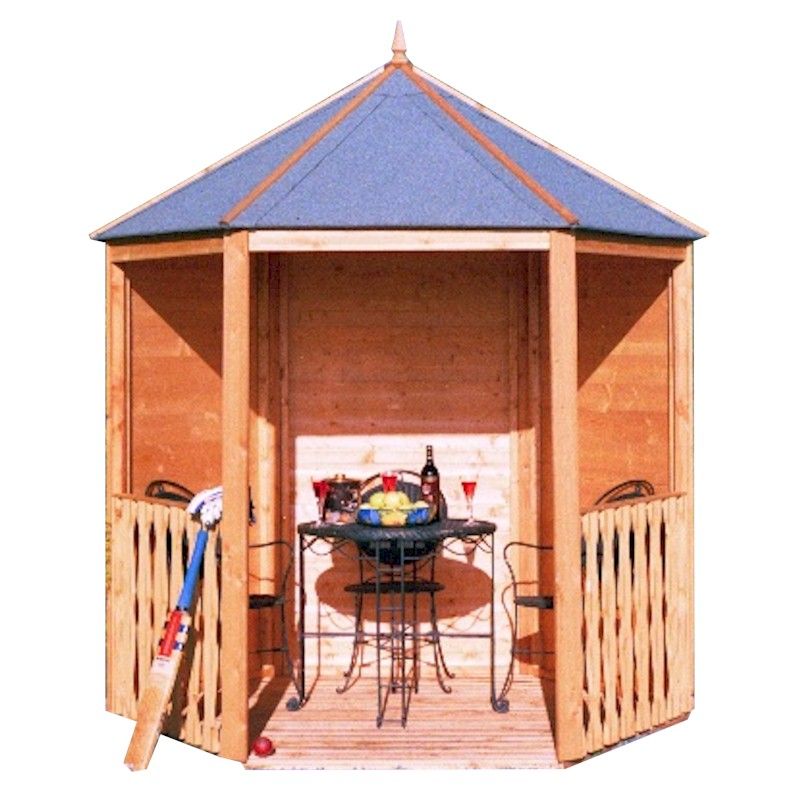 The Grange Primrose Walk, sometimes referred to as the Flower Walk, features 3 large wooden circles connected by stainless steel rods to create an eye catching feature walkway. This marvellous structure adds a contemporary look of your outdoor space with its clean, simple design crafted from round timber pressure treated beams. Climbing plants can be trained to grow up and around these circles to create a stunning feature in your garden.
Usual Price £886.39 Now Only £659.34 Save £227.05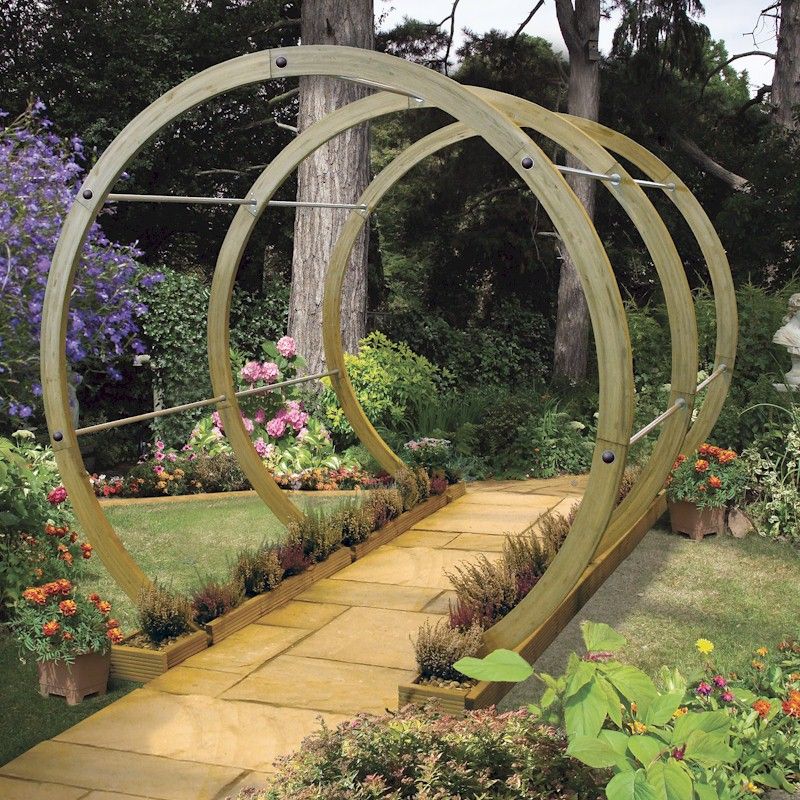 The Zest Miami Swing seat is a 2-person bench seat suspended from a 150mm thick beam supported by a 70mm thick timber A-frame. The Miami swing seat also features a large, gently domed roof clad with full width, rounded end slats. The whole swing seat is made from fully pressure treated timber for a longer lifespan.
Usual Price £329.99 Now Only £274.73 Save £55.26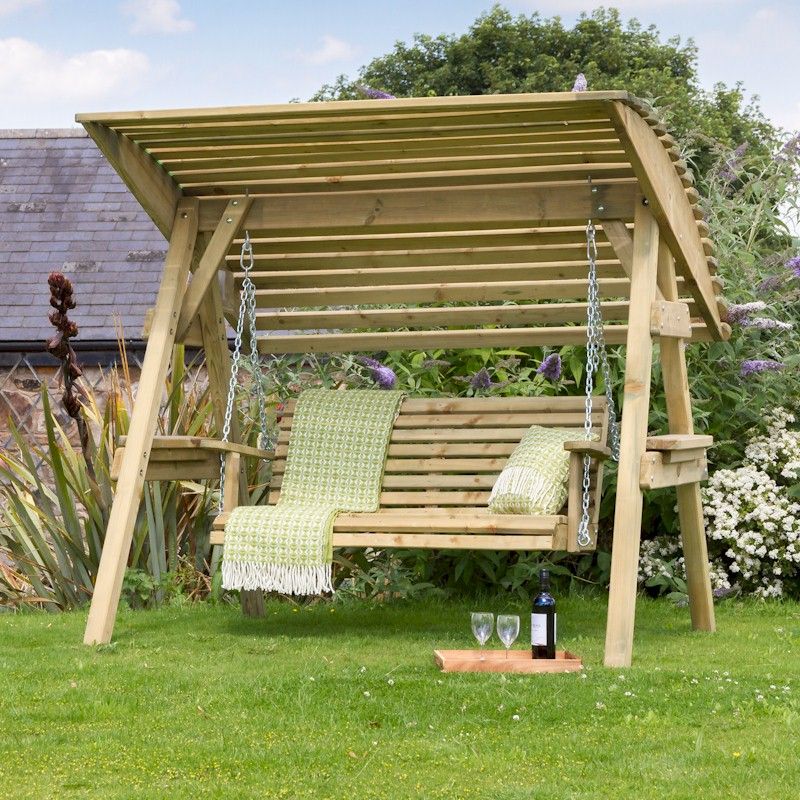 The Zest Gloucester Pergola Seat is a traditionally styled, thick framed pergola with an integrated, slatted bench seat. The walls are clad with square trellis panels. The entire arbour seat is pressure treated for a longer lifespan.
Usual Price £174.99 Now Only £146.85 Save £28.14 The eight sided Grange Keswick Gazebo, formerly known as the Regis Gazebo, is an octagonal stunner with a roof diameter of 4.02m. Using selected planed softwoods, this features a 'bandstand' frame. The Model C pack includes; a Garden Lattice Mirror Screen and 4 x Elite Lattice Trellis Panels and 2 x Elite Gazebo Balustrade panels.
Usual Price £2,357.59 Now Only £1,798.20 Save £559.39 The Eastern Stone Rainbow Bench is a gently curved bench seat carved from some beautifully patterned natural stone.
Usual Price £399.99 Now Only £374.63 Save £25.36 The Zest Lily Relax Double Seat is a pair of low wooden seats with angled, fan-shaped backs. Made from fully pressure treated timber for a longer lifespan. The seats are joined together by a low table and shelf. The chairs have a standard slatted style. The backs of the chairs are vertically slatted in a fan-shaped design.
Usual Price £209.99 Now Only £169.83 Save £40.16