---
25% Off Orders Over £250 at Vision Linen

This July only you can get 25% off orders over £250 (excluding VAT) when you shop at Vision Linen! Simply use code "25OFF250" at checkout to redeem this offer and save on our hotel quality linen. Code expires 31st July 2021.
These plain white polycotton single duvet covers are cost effective & durable, with a 142 thread count. Available in white or cream.
Our Price £8.28 Polyester is inherently wrinkle and stain resistant making it perfect for those who need an economical bedding option.
Our Price £16.10 This printed bedside mat is lightweight and made from 100% cotton. Featuring a classic frame design and a 'Good Morning/Good Night' print design.
Our Price £3.14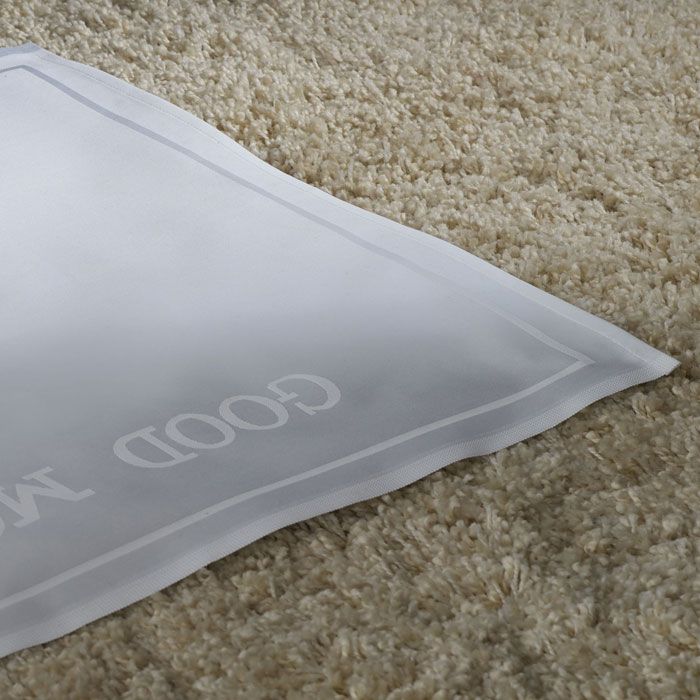 This quality fitted bed sheet is made from a 50/50 polyester cotton blend with a 144-thread count. Perfect for either home or hotel, it's ideal for creating a classic look in any bedroom and providing an extra touch of elegance whilst also keeping the mattress protected.
Our Price £6.71 Our blanket and pillow storage bags are made from long-lasting, clear polyethylene with a zip, providing the ultimate protection for your spare products and prolonging their life.
Our Price £1.40 Our polycotton blend white leisure towels are easy to launder, making them perfect for spas, hotels or even as leisure towels at home.
Our Price £4.13 The 240gsm polycotton waffle bathrobe belt comes in a unique honeycomb design which remains consistent during the laundering process.
Our Price £2.53 Our terry cotton slippers are the ideal accompaniment to any hotel spa or leisure facility. Benefitting from slip resistant soles, they're absorbent and comfortable.
Our Price £1.37 Our satin band tablecloths are available in stunning crisp shades of white to ensure a classic and refined look to any dining setting.
Our Price £2.90 Mercerisation is a finishing treatment for cotton which improves the strength and quality of the fabric, ensuring that this is a napkin range engineered to last.
Our Price £0.67