---
£25 off at Drainage Superstore...Just Because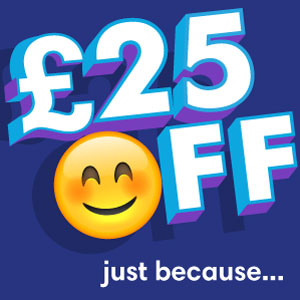 Get £25 off orders over £500 at Drainage Superstore this week, using code JAN25OFF. Just because...
Code expires 31-01-2020.
---
Drainage Superstore have enjoyed great success within the Construction sector over the last 25 years, working for a large PLC as well as running a very successful Independent specialist Merchant. Our success has been primarily due to our dedication to complete Customer Satisfaction, supported by our extensive Product Knowledge, and focus on Efficient Service.
Frustrated with spiralling operating costs within the traditional route to market we decided to utilise an e-commerce approach as a platform to spring- board the construction industry into the 21st Century. We believe that Drainage Superstore will give everyone the opportunity to secure their purchases online at a time convenient to themselves. From the DIY repair person, through Self-Builders, Building and Drainage Contractors to the smaller Independent Merchants all can benefit from this service. Our vast experience in the Construction Industry has allowed us to learn the requirements of our clients and to be able to fulfil their needs.
We know that there are always new products coming onto the market and we will continuously update our product profile with new and innovative products, some of which rarely reach the shelves of your local merchant. Please visit our site regularly so you do not miss out on something which may be of interest to you.