---
Sfrutta una base d'appoggio veramente affidabile.
Prezzo Regolare 201,24€ Saldi 57,44€
Move with comfort and confidence in the Reebok Everchill training shoes. Breathable properties reside in the upper to keep your feet cool, dry and comfortable as you strive for the best results and performance.
Prezzo Regolare 57,49€ Saldi 19,54€
These adidas Powerlift 2.0 Weightlifting Shoes are designed with a synthetic leather upper, which provides lightweight and durable support to the foot.
Prezzo Regolare 103,49€ Saldi 22,99€
The Reebok HexRide Intensity Mid Training Shoe has been constructed using Reebok's signature HexRide technology to provide lightweight, supportive and air-cushioning comfort.
Prezzo Regolare 80,49€ Saldi 17,24€
Resistente e cool, la scarpa da allenamento CONVICTION X da uomo è stata costruita per atleti potenti e per gli allenamenti intensi
Prezzo Regolare 126,49€ Saldi 28,74€
Affronta il bilanciere a testa alta: con questa Lifter PR, i clean and jerk diventeranno un gioco da ragazzi. Inizia il clean, mentre la fascia in Thermo TPU U-FORM+ stabilizza il piede all'interno della scarpa.
Prezzo Regolare 80,44€ Saldi 40,19€
Create per il sollevamento pesi, le scarpe Power Perfect 2 aiutano a migliorare la stabilità grazie a un supporto leggero sul tallone e all'intersuola wedge sagomata ad alta densità.
Prezzo Regolare 114,99€ Saldi 45,99€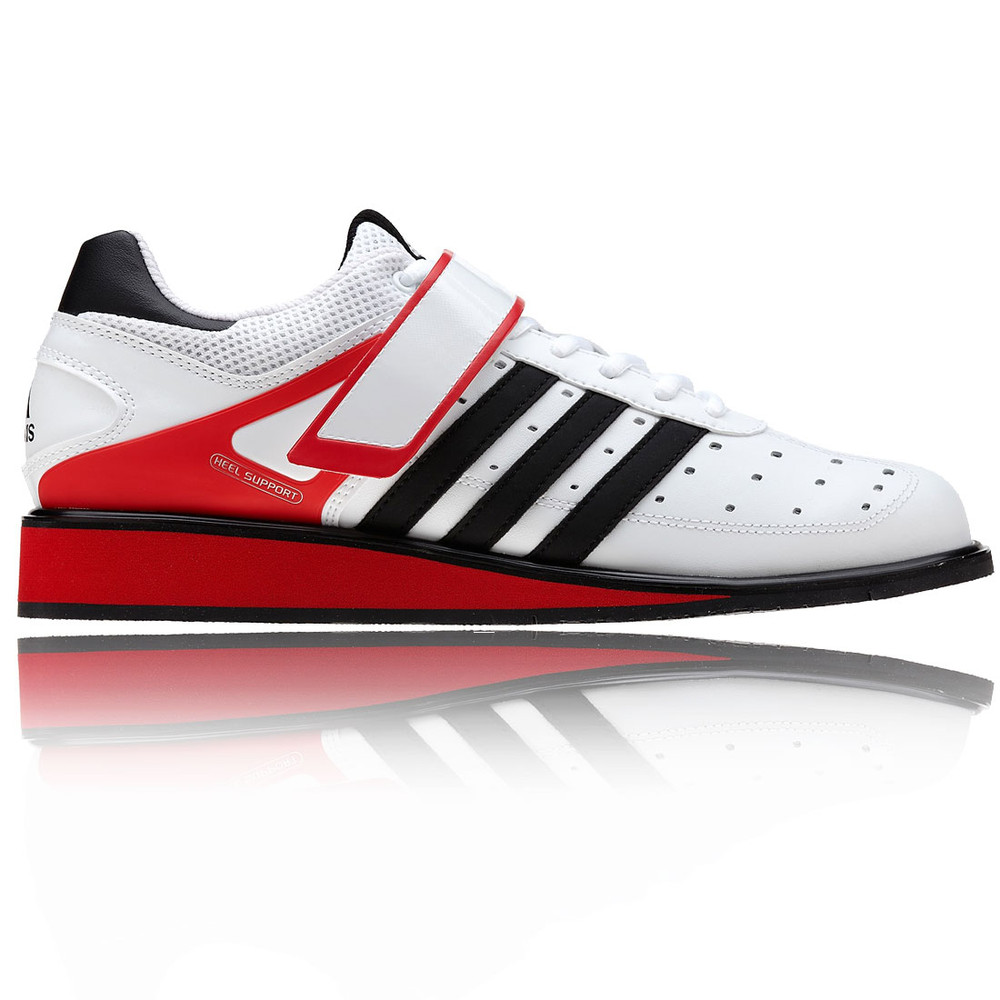 Queste scarpe da allenamento Under Armour Commit TR ti offrono le tecnologie chiavi per un allenamento superiore.
Prezzo Regolare 80,49€ Saldi 40,24€
Queste scarpe da allenamento New Balance portano le tue sessioni di training a un livello superiore.
Prezzo Regolare 97,74€ Saldi 48,86€
La GEL-Challenger 11 offre caratteristiche aggiornate in questa scarpa da tennis da donna all'insegna delle prestazioni ed è realizzata in modo da mantenere leggero il tuo piede, così da sprintare in campo.
Prezzo Regolare 86,24€ Saldi 34,49€