---
L'innovativa tecnologia Higher-Flow è creata usando una costruzione ultra-leggera, offrendo un prodotto di eccezionale traspirabilità e proprietà di gestione del sudore, tenendoti fresco, asciutto e concentrato nel tuo obiettivo. Il taglio anatomico della giacca e il materiale ultra-leggero ed ecologico utilizzato nella produzione offre un ottimale comfort durante l'attività sportiva senza farti sentirti costretto nei movimenti.
Prezzo Regolare €29.89 Saldi €8.04
Combinando il design moderno con un'ammortizzazione resistente, Jazz 21 è stata progettata con un'intersuola PowerFoam che offre ammortizzazione ad ogni passo e un plantare FormFit per una calzata personalizzata. La tomaia in mesh dinamica è ultra-traspirante e adatta a una vasta gamma di corridori. Vantando importanti miglioramenti nelle calzature e nell'ammortizzazione, la Jazz 21 ha tutte le caratteristiche essenziali per farti andare al meglio in ogni gara.
Prezzo Regolare €114.99 Saldi €68.99
La giacca Trail Smock della Higher State Trail Smock combina impermiabilità e resistenza al vento allo stesso livello, così da possedere una giacca che ti protegge da ogni condizione meteo.Costruita con un design tecnico e un'eccellente traspirabilità. Feel the flow, this is Higher State.
Prezzo Regolare €160.99 Saldi €45.99
Run free with the Skins Men's Standby 2" Run Shorts. The shorts from Skins feature a variety of technologies to help you perform better everytime you wear them.
Prezzo Regolare €45.99 Saldi €17.24
Caratterizzata da uno stile moderno e sobrio, la scarpa da camminata Salomon OUTBACK 500 GTX mostra immediatamente la sua leggerezza. Inoltre, il colleto lavorato e lo Advanced Chassis insieme all'EnergyCell offrono un'eccezionale libertà di movimento. L'OUTBACK offre tutta la protezione necessaria per affrontare sentieri difficili con più comfort e leggerezza.
Prezzo Regolare €183.99 Saldi €110.39
Il top/reggiseno di Skins DNAmic è una scelta confortevole e funzionale per un allenamento di livello medio-basso. Il Top SKINS DNAmic è progettato per massimizzare il conmfort e copertura senza costringere i movimenti. Il tessuto in mesh permette una fantastica traspirazione e le bretelle sulla schiena hanno un design di ultima moda essendo alle stesso tempo super comode.Il miglior top per degli allenamenti al sole.
Prezzo Regolare €40.24 Saldi €11.49
Gym it with confidence and a sleek silhouette, in these classic HeatGear running tights from Under Armour.
Prezzo Regolare €40.24 Saldi €20.11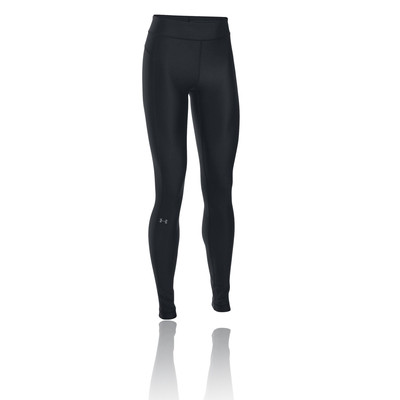 A breathable and lightweight training shoe, the Under Armour Aura training shoe provides maximum comfort for extra support. Constructed using a Micro G foam midsole and structured overlays for extra support, these are the perfect shoe for any training session.
Prezzo Regolare €63.24 Saldi €31.61
Progettato per le alte prestazioni e le sessioni di allenamento, questo Top Alpha a mezza zip di Mizuno è il capo perfetto per i mesi invernali.
Prezzo Regolare €45.99 Saldi €17.24
Correre è più comodo che mai in questo zaino leggero che si adatta al tuo corpo e a qualsiasi maglia da corsa. Tutti i tuoi oggetti resteranno al sicuro e protetti nel comparto principale.
Prezzo Regolare €45.99 Saldi €22.99