---
La Collezione Terrex a SportsShoes.com
La collezione TERREX rappresenta l'apice della tecnologia e del comfort per le tue avventure, un punto di accesso alla libertà di spirito, della mente e di movimento.
Con queste scarpe da trail running potrai dare libero sfogo alla tua voglia di avventura. La tomaia impermeabile e traspirante in GORE-TEX® è perfetta in ogni condizione, mentre la suola Traxion garantisce sicurezza e un grip ottimale anche sui terreni più impervi.
Prezzo Regolare €97.69 Saldi €77.57
Progettata per lunghi percorsi, questa scarpa presenta una tomaia in mesh ariosa per il massimo comfort e traspirabilità. La resistente suola in gomma offre una presa ottimale in tutte le condizioni.
Prezzo Regolare €97.69 Saldi €77.57
Trova il ritmo di corsa giusto ed esprimi tutto il tuo potenziale su qualsiasi superficie con queste scarpe da trail running. Dotate di tomaia in mesh traspirante, offrono un'intersuola spessa con ammortizzazione che garantisce un comfort duraturo in allenamento e in gara. Il sistema di allacciatura Boa® consente di regolare la calzata offrendo tutta la sicurezza necessaria per resistere a un uso intenso sui percorsi più insidiosi. La suola in gomma Continental™ assicura un grip superiore anche sul bagnato.
Prezzo Regolare €126.44 Saldi €113.79
As you gain elevation and the wind picks up, this lightweight jacket offers protection from the elements. The ripstop build has a water-repellent finish that sheds light rain. The windbreaker packs down into its own pocket so you can stash it in your pack.
Prezzo Regolare €97.69 Saldi €48.82
Queste scarpe sono progettate per muoversi velocemente e mantenerti a tuo agio su lunghe piste. Caratterizzato da filamenti provenienti da plastica riciclata, la tomaia in mesh avvolge i tuoi piedi con una costruzione leggera e di supporto. Una suola in gomma Continental offre una presa sicura mentre un'intersuola potenziata ammortizza ogni passo per aiutarti a correre più a lungo.
Prezzo Regolare €149.44 Saldi €74.69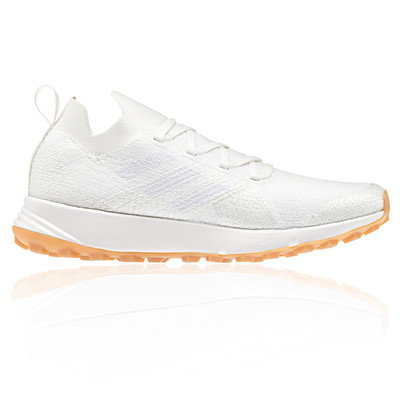 adidas Terrex Women's Trail Shorts have built-in Climalite technology to wick moisture away from the skin to keep the wearer cool and comfortable.
Prezzo Regolare €49.39 Saldi €44.45
Queste scarpe multifunzionali sono perfette per tutte le attività outdoor. Caratterizzate da un taglio basso alla caviglia, presentano una struttura leggera creata utilizzando un minor numero di materiali e una tomaia traspirante ad asciugatura rapida. La morbida intersuola in EVA assicura leggerezza e ammortizzazione, mentre la suola TRAXION™ fornisce un grip superiore sulle superfici rocciose.
Prezzo Regolare €57.44 Saldi €45.94
They'll hit the trail and keep moving. These kids' hiking shoes are built with a durable upper and a sturdy outsole that gives your young explorer a surefooted grip on the path ahead. The GORE-TEX lining provides dry comfort.
Prezzo Regolare €74.69 Saldi €59.74
Geared just right for adventurous kid hikers, these versatile mid-cut outdoor shoes keep feet dry and comfortable with a Climaproof membrane and EVA cushioning. The multifunctional shoe has a grippy Traxion outsole for secure footing on rocky trails.
Prezzo Regolare €68.94 Saldi €55.14