---
Las zapatillas de correr Saucony Triumph ISO 4 tienen una malla de ingeniería en la parte superior, que permite al pie estar ventilado y cómodo en todo momento, mientras que, el ISOFIT envuelve el pie, para aportar más apoyo y estructura.
Precio regular 163,79€ Precio de venta 58,49€
Estas zapatillas también son llamadas las Clifton para trail, Challenger ATR 4 se parece más que nunca a la Clifton, más limpia, menos adiciones y una parte superior más transpirable.
Precio regular 128,69€ Precio de venta 76,04€
Al igual que un SUV para tus pies, estas zapatillas de apoyo brindan un calzado amortiguado y equilibrado, posiblemente el mejor calzado versátil para aventuras.
Precio regular 128,69€ Precio de venta 64,34€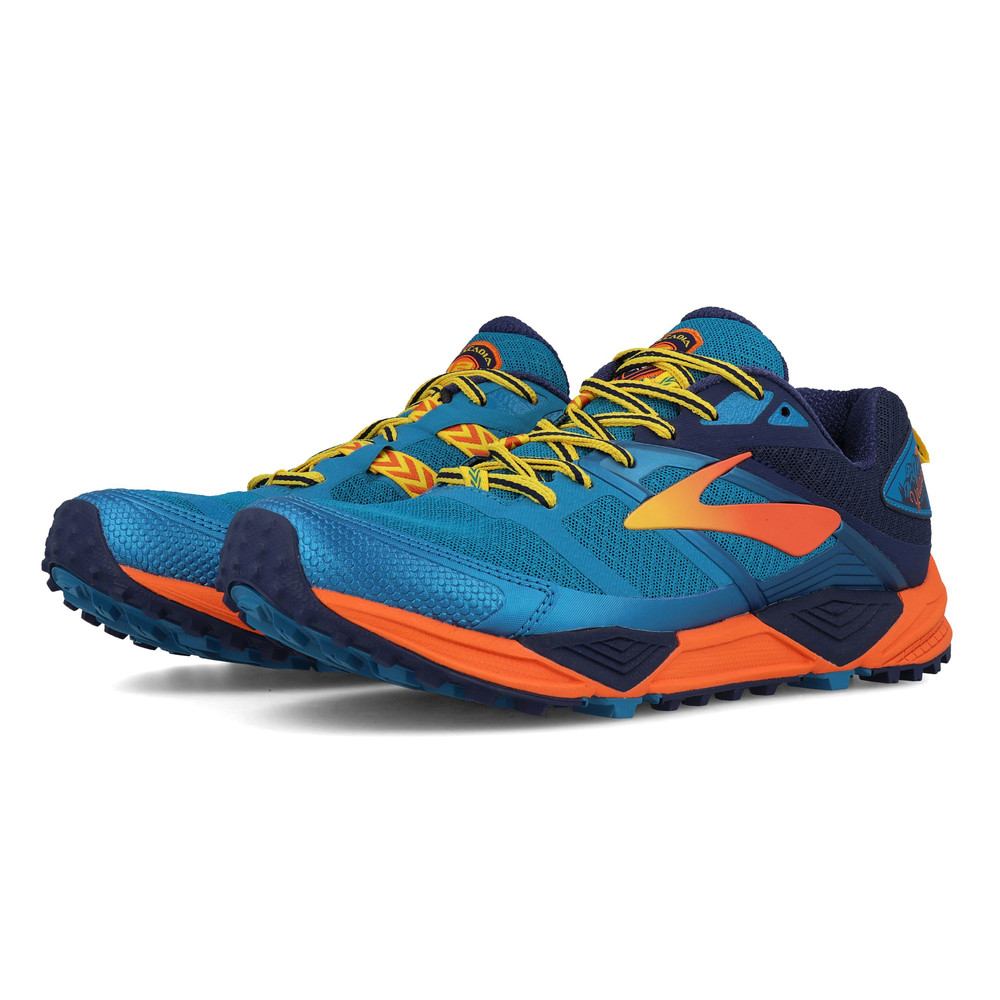 The Brooks Launch 3 Running Shoes offers Their very own DNA midsole cushioning that dynamically adapts to your size and speed for amazing energy return.
Precio regular 105,29€ Precio de venta 40,94€
Consigue la mejor combinación de potencia y amortiguación en estas zapatillas de running para hombre. Suaviza el aterrizaje con GEL.
Precio regular 134,54€ Precio de venta 67,26€
En tus carreras de senderismo necesitarás un calzado que garantice una ligereza y protección óptimas.
Precio regular 116,99€ Precio de venta 46,79€
Inspirada por Karl Meltzer, record por más carreras de 100 millas ganadas, el más rápido en completar la Appalachian Trail con 2190 millas y con una actitud positiva ante nuevos retos.
Precio regular 140,39€ Precio de venta 70,19€
The Gel Chart 3 is designed for medium mileage runners who have a neutral running style. The Rearfoot GEL System is designed to provide the ultimate in comfort.
Precio regular 76,04€ Precio de venta 35,09€
New Balance ha diseñado esta Zapatilla de Running de Mujer 1500v4 para ayudarte a superar cualquier distancia, desde 5 km hasta una maratón.
Precio regular 105,29€ Precio de venta 40,94€
¿Buscas tener ventaja en velocidad en el último tramo de tu próximo triatlón olímpico? Con la GEL-Hyper Tri 3 no busques más. Extremadamente ligera y optimizada para los triatlones de corta distancia, la GEL-Hyper Tri 3 es una zapatilla de running equipada con características específicas para triatlón.
Precio regular 105,29€ Precio de venta 46,79€